When it comes to the mindset needed for steering strategic business alliances with third parties to drive growth, finance professionals are naturals, says Peter Williams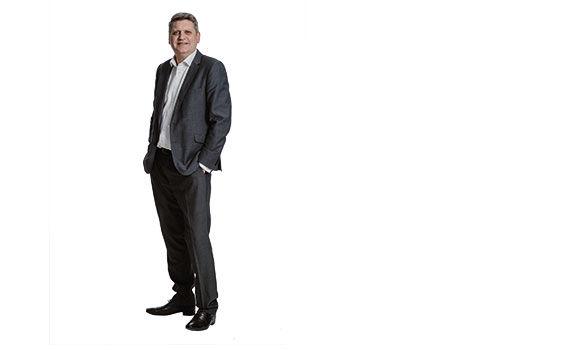 This article was first published in the July/August 2019 UK edition of Accounting and Business magazine.
Faced with existential challenges on four fronts – economic, technology, societal and environmental – businesses of all sizes across the globe are working hard to come up with viable plans to fend off potentially insolvency-inducing disruption.
How these critical risks will play out over time is unknown and will be different for every business depending on its sector and size. But even in this fog of uncertainty, companies are formulating a variety of responses to ensure a profitable future.
According to KPMG's 2018 global CEO survey, the top five strategies to drive medium-term growth are (in reverse order) outsourcing (10%), joint ventures (13%), mergers and acquisitions (16%), organic growth (28%) and strategic alliances with third parties (33%).
While the other strategies could be described as business as usual, the emphasis CEOs are putting on teaming up with others is intriguing. With digital technology allowing disrupters to enter markets almost at will, organisations are starting to think about embracing what were once deadly rivals.
One of the motives is to develop more rounded products and solutions for customers by pooling market-leading expertise. But the overriding objective is to ward off threats to market share and profits.
The key question at the outset of any potential strategic tie-up is to decide who will do what, how they will do it and what measures will be put in place to check if it is working. Partners also need to agree upfront to revisit the deal as events unfold.
Companies have to do much more than rush into the possibly equally hapless arms of a rival business to ensure that the future looks promising for stakeholders. Flexible thinking is required and an acceptance that there is no longer a single road to success. Strategic alliances are likely to cause some pain, as all involved must re-adjust culture and thinking.
Tricky as these new business models may be to kickstart, such collaboration could be a key way to solve seemingly intractable problems.
Increasingly, effective corporate leadership is going to be about working across traditionally defined corporate boundaries to proactively address the challenges, moving from good intentions and pretty words to pragmatic, realistic action.
The strategic alliance – if it really is set to become a significant corporate trend – requires a shift in mindset, with leaders able to reimagine a future of working together and connecting in unexpected ways to achieve innovation and sustainable growth.
Finance professionals have a strong hand to play here. It may be second nature to compete hard on the business front, but in a different context – standard-setting, say, or lobbying on tax – collaboration comes just as easily. Accountants have an undoubted agility to work effectively with new partners at a strategic level and to adapt quickly when circumstances threaten to blow alliances off-course.
Peter Williams is an accountant and journalist.
"With technology allowing disrupters to enter markets at will, organisations are starting to think about embracing what were once deadly rivals"