Singapore companies are well placed to partner or invest in Belt and Road initiative projects as well as offer advisory services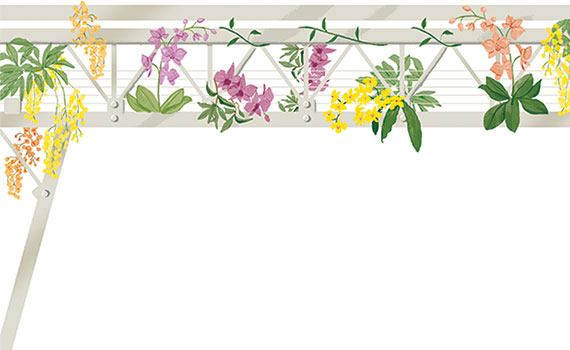 This article was first published in the July/August 2019 Singapore edition of Accounting and Business magazine.
When the Chinese government-led Southern Transport Corridor project is fully integrated, the network of railway lines linking Chongqing to Qinzhou port in southern Guangxi province – a gateway to Singapore via sea – will reduce the time it takes to get freight from Singapore to Chongqing to only one week, instead of the current three via Shanghai and the Yangtze River. The much-improved infrastructure networks will be a boon to traders – and will provide opportunities for other sectors, too.
Historically, Singapore was an important link along the ancient Maritime Silk Road and it has continued to be a key port for the region, so the Southern Transport Corridor is just one of several significant infrastructure projects under China's Belt and Road initiative (BRI) that could impact the city-state directly and indirectly. But as Singapore has transformed into a global financial hub and one of the world's largest offshore renminbi centres, it has also developed a strong ecosystem that integrates infrastructure players from professional service providers like engineering and project management firms to multilateral development banks, international banking institutions, legal and accountancy advisers.
With more than 7,500 Chinese companies having now set up operations in the city-state, Singapore companies are well positioned to either partner with them to invest in BRI projects or offer their advisory services. But while there are significant business and financial benefits from taking part in the BRI, there are also sizeable risks that need to be evaluated carefully, warns Liew Nam Soon, EY's ASEAN markets leader.
'These include nascent regulatory frameworks, geopolitical uncertainty, changes in political leadership and hence policies, as well as funding and operational risks. There is also a need to mitigate risks in debt repayment abilities as well as volatility in foreign exchange,' Liew says, highlighting the importance of due diligence in choosing the right partners.
Rigorous evaluation
David Ng, principal adviser in infrastructure advisory at KPMG in Singapore, says the key to success is to ensure that rigorous evaluation is undertaken. 'This evaluation should encompass an assessment of the technical, financial and legal viability of the project itself and, more importantly, an understanding of the broader investment and political environment of the host country,' he says.
'Given that infrastructure projects are often long term, it is vital that investors assess the legal and regulatory framework and the extent of government and the communities' support for the project,' Ng adds, noting that upfront risk management and investor protection is required to avoid cash-trap issues and facilitate periodical repatriation of funds to a low political risk jurisdiction with minimal tax exposure.
'To this end, international best practices with respect to contracting terms such as change in law, variation in scope, termination (and termination payments) and force majeure [unforeseeable] events, among others, should be incorporated and negotiated into the project agreement. Upfront review of contractual terms for tax implications is also vital to tax exposure management,' Ng says.
Keoy Soo Earn, Singapore leader of Deloitte's global Chinese services group, says insurance is another option to mitigate risks, but warns it should not only include commercial insurance, which covers unforeseeable circumstances, but also political insurance to cover wars and exchange restrictions.
Ng says that while there is 'much investment interest from our clients' to invest in BRI projects, 'we observe that non-Chinese participants are proceeding with a degree of caution. This is because BRI investments are no different from any other infrastructure project.' But he notes that Chinese state-owned enterprises have of late been exercising greater discipline in assessing the financial viability of projects before committing to any investment: 'This bodes well as it ensures that only projects that are financially feasible are developed with private capital.'
Capitalising on BRI
Singapore has been an early and strong supporter of China's BRI, which has been described by Prime Minister Lee Hsien Loong as a focal point of Singapore's relationship with China, and his government has already introduced various schemes and initiatives to encourage local companies to access opportunities.
Liew notes that Enterprise Singapore has been 'actively encouraging Singapore companies to capitalise on the Belt and Road Initiative', signing a number of memorandums of understanding with large Chinese banks that give Singapore companies access to financing as well as collaboration with Chinese companies. 'China remains the top overseas investment market for Singapore companies and focusing on BRI-related projects will help with further expansion,' Liew says.
Given the estimated US$26 trillion to be spent on infrastructure projects in Asia over the next 15 years, it is not surprising that the government has been focused on positioning Singapore as Asia's infrastructure hub, remarks Ng, pointing out that Singapore-based banks already provide loans or financial services for around 60% of ASEAN's infrastructure projects.
'The government recognises Asia's infrastructure growth as an opportunity that cuts across multiple sectors, and it has implemented measures to ensure that Singapore remains the location of choice for service providers and professional services firms,' Ng says.
'Bringing together local and international firms across the value chain to develop, finance and execute projects enables infrastructure players to tap opportunities in the region. We are able to do all this because of our superior brand, in terms of trust, the rule of law and our financial system,' Chan Chun Sing, Minister for Trade and Industry, remarked recently in parliament.
Most recently, Enterprise Singapore and the Monetary Authority of Singapore set up Infrastructure Asia, a new government agency to facilitate regional infrastructure collaborations by match-making supply and demand in the region. To date, it has intensified dialogues with regional governments to support the development of project pipelines and pushed to examine the underlying reasons for the infrastructure development gap, notes Ng.
Keoy points out that the Singapore government has also introduced various schemes and initiatives to encourage local companies to access opportunities in BRI projects. These include the Enterprise Development Grant and Market Readiness Assistance Grant, which help companies build capabilities and internationalise; the Enterprise Singapore-led China Ready Programme, a 12-day in-market scheme that offers first-hand knowledge on the business environment in Suzhou; the Go Southeast Asia Award, which supports companies expanding in the region in finding suitable undergraduates willing to work overseas; and the ASEAN Leadership Programme, which helps business leaders build networks and plan expansion.
Capital recycling
Clifford Capital, a provider of structured finance solutions set up with the help of the Singapore government in 2012, has developed Bayfront Infrastructure Capital, which aims to serve as an infrastructure take-out facility that can mobilise institutional capital for infrastructure debt in Asia Pacific. 'By facilitating the transfer of long-term project loans to institutional investors, it seeks to address the financing gap and enhance financial accommodation for infrastructure financing through capital recycling by traditional lenders,' Ng says.
Keoy points out that companies in Singapore have been encouraged to seek further cooperation with Chinese companies in three main areas: infrastructure projects, such as city planning and mixed-used park developments; financial services; and third-party market cooperation, ie helping Chinese companies on development projects in South-East Asia.
Toh Boon Ngee, head of Belt and Road initiatives at KPMG, notes that one of the often neglected 'soft aspects' of international partnership is the ability to select a partner with a similar corporate culture and understanding.
'Companies should not only look at how to leverage the strengths and weaknesses of each party in the areas of technical and financial capabilities in order to achieve the synergies required,' he says. 'They should also look into the ability to complement each other in terms of cultural differences and corporate mind-set.'
Sonia Kolesnikov-Jessop, journalist
"The government recognises Asia's infrastructure growth as an opportunity that cuts across multiple sectors"