As the US tariff war with China ratchets up, other nations are keeping the free trade faith and forging commercial alliances that scrap tariffs on imports and exports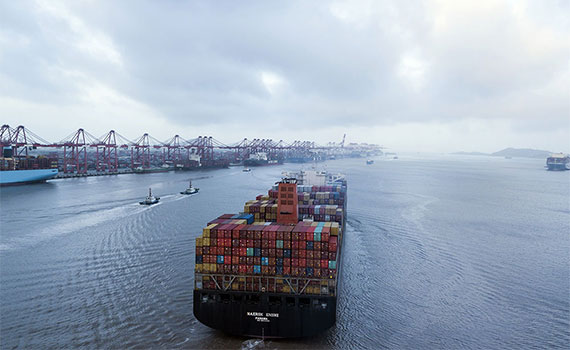 This article was first published in the July/August 2019 international edition of Accounting and Business magazine.
Today's global trade landscape has some contrasting features. On the one hand, the US is displaying increasingly protectionist tendencies, exchanging blows with China in the form of rising import tariffs and apparently set on frustrating the activities of the World Trade Organization (WTO), which sets the trade rules. On the other, free trade agreements are proliferating.
'The US has moved away from trade blocs to purely bilateral approaches to maximise leverage,' says Stephen Woolcock, associate professor of international relations at the London School of Economics. 'After Trump this may change, but is likely to be replaced by a greater emphasis on pluralistic approaches, in which the US will seek to negotiate with like-minded countries.'
Meanwhile, the UK may (or may not) be about to leave the world's largest free trade bloc – the European Union. One of the drivers for that departure is the UK's desire to strike its own trade agreements. 'Brexit is unlikely to result in protectionism in the UK – more likely the opposite,' Woolcock says.
Trade blocs and free trade agreements in most regions of the world are still developing. 'Generally, preferential trade agreements will become more important as other countries seek to keep the trading system functioning despite US and Chinese disruption,' Woolcock says.
For example, the world's biggest ever free trade agreement – between the EU and Japan – came into force in February. It covers 635 million people and almost a third of the world's economy. In addition, 11 countries (see box) have formed the Comprehensive and Progressive Agreement for Trans-Pacific Partnership (CPTPP), despite the US pulling out. Phil Brown, senior trade adviser at PwC, suggests that the initial objective of most participating nations was to gain access to the US market. 'The fact they took the decision to go ahead anyway is a strong signal [in favour of global trade deals],' he says.
Another 16 countries (including China, Japan and Australia) are trying to reach agreement on the Regional Comprehensive Economic Partnership (RCEP) this year. 'If that happens it will be a truly mega deal,' says Brown. 'China has not been in a big regional trade agreement before. Previously most trade deals have been anchored around the US or the EU, so this would represent a geopolitical shift towards the China market.'
Meanwhile, after 22 countries ratified it (another 27 intend to), the Africa Continental Free Trade Area (AfCFTA) agreement came into force on 30 May this year. Members are required to remove tariffs from 90% of goods, but much work remains to be done before goods and services will actually cross borders tariff-free under the new regime.
Revenue loss
Marc Bunch, partner and leader of EY's global trade team, says there is 'a lot of positive noise' about AfCFTA, but warns that countries can find it difficult to deliver on their free trade commitments. One reason for the difficulties in implementing agreements is that customs duties remain important revenue generators for many developing countries, with customs officials setting performance targets even as governments agree to drop duty rates. 'So you tend to find that customs officials, at least initially, tend to react quite negatively,' Bunch says. 'In terms of enforcement, if you have not dotted an I or crossed a T, they will deny you the benefits of the agreement. It also takes a while for an agreement to mature and interpretations to be understood.' He says it can take up to five years before businesses can confidently look at making strategic decisions based on a new free trade agreement.
Traditional free trade agreements have also tended to focus on eliminating tariffs, without properly tackling non-tariff barriers such as regulatory requirements. However, tariffs account for a relatively small proportion of total trade costs – perhaps only 10%. 'Tariff levels are low for most economies, so if free trade agreements are to contribute to trade growth, they will have to go deeper,' Woolcock says.
'Non-tariff barriers such as regulatory issues are harder to deal with in trade deals,' Brown points out. 'That's because there are regulatory agencies and professional bodies with their own autonomy. There needs to be coordination.'
Services
Another challenge is that services are typically excluded. 'Professional services is one of the fastest growing areas of global trade, but it is highly regulated by strong professional bodies,' Brown says. 'It's one of the more protected areas of trade. Trade deals have made only limited progress on recognising qualifications that are fundamental to enabling cross-border services trade.'
Bunch wonders whether, in a post-Brexit world, professional services such as accountancy and the law might be covered in any free trade negotiations between the UK, Australia and New Zealand, for example. The main factor in favour of reaching such an agreement is the contrasting nature of the three economies. Australia, for example, is particularly strong in mining and agriculture, whereas the UK is services-based. 'That means there's not a lot of tariff conflict,' Bunch says. 'What they are selling to us we don't mind having as low duty, and vice versa, so negotiating those agreements is easy.' For the same reason, it's more challenging to negotiate agreements where two countries are selling similar goods and have similar industries they want to protect.
As the world changes, so trade agreements will need to evolve and take into account the growth in e-commerce and rise in importance of data. 'Potentially we are moving to a place where the value is in data more than in physical goods crossing borders,' Brown says. 'At the moment there are no standardised global rules around that. Ideally we would have global rules developed in the WTO and then a standardised approach that means data is given sufficient protection and the rules are clear and enforced. As soon as you have new policies and regulations developed by individual countries and agreed in small groups, you risk fragmentation.'
Sarah Perrin, journalist
"Tariff levels are low for most economies, so if free trade agreements are to contribute to trade growth, they will have to go deeper"