When you bring together the academic excellence of four top UK universities, the spirit and ambition of the best international students and the connections of a global professional accountancy body, you create a winning formula where everyone, including future employers, benefits.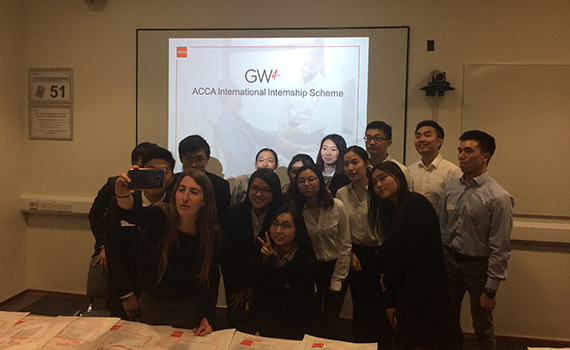 This is exactly what ACCA is helping create by connecting GW4 - a group of four universities – with its extensive network of employers around the world to provide outstanding internship opportunities for the universities' international students.
GW4 collectively represents four top-level universities: Bath, Bristol, Cardiff and Exeter. Their students are widely acknowledged as being among the most capable and employable in the UK. ACCA recognised the opportunity to connect international students at these universities with valuable internship and work experience programmes in their home countries during the course of their studies – visa restrictions can prevent these students from pursuing such opportunities in the UK, so the chance to connect with companies and other recruiting organisations back home was particularly welcome.
ACCA is in a unique position, as a provider of accountancy training around the world, to connect potential employers with this strong talent pool from the UK universities. ACCA is also able to provide the employers with the comfort that these students have already passed through an assessment process, ensuring they are all of the highest quality and are the most committed.
An added benefit comes with ACCA's strong connection with Kaplan Leadership and Professional Development, one of ACCA's learning partners. The Kaplan Business Challenge is a business simulation which recreates a realistic business scenario that helps students prepare for their internships. The programme brings their studies to life, taking them out of the text books and placing them in a real-world situation.
At a time when universities are judged increasingly on employment outcomes, the connections that ACCA is able to create for the benefit of their students, future employers and education partners are proving invaluable.