Bringing together public sector finance professionals from around the world can provide a rare opportunity to forge connections and create a forum to share experience, explore new solutions and review the latest thinking at a time of rapid change and increasing public expectations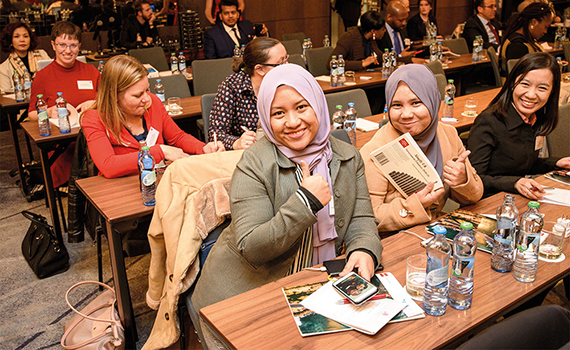 Using its unique global position, ACCA is able to provide these connections. Now in its 9th year, the ACCA International Public Sector Conference continues to bring together more than 200 public sector experts from 38 countries around the world, including a number of auditor generals and finance ministers.
ACCA's global reputation ensures that delegates are able to benefit from the collective experience of the world's leading public sector speakers at the top of the profession.
The 2019 conference was held in Prague, capital of the Czech Republic, and embraced the theme of a sustainable public sector, with sessions focusing on financially sustainable methods of funding infrastructure, the role of accountants in tackling fraud, corruption and serious organised crime, innovating in the digital age, and the role of audit institutions in delivering a sustainable public sector.
By connecting public sector professionals with each other, ACCA is able to spread best practice and ensure public finance functions are fit for the demands of the 21st century.
However, ACCA's global reach has ensured that these discussions do not remain within the confines of the conference – webinars have connected thousands more public sector finance professionals with the conversation in Prague. And follow-up events in countries such as Nigeria, Pakistan and Kenya have enabled the discussions to continue in a more local context.
As Iain Mansfield, ACCA's head of public sector, says: 'These conferences are designed to create long-term partnerships. ACCA gives the diverse range of delegates the ability to connect with their peers and discuss topics that are broad and cross-cutting for all public sector accountants.'
Public sector accountants are in the front line, responsible for the provision of public services and goods. By enabling connections throughout the profession, ACCA is ensures the profession maintains its crucial role at the heart of the decision-making process.