The future will see new technologies influence the way professional accountants work. This is why digital is one of ACCA's seven vital skills for the future.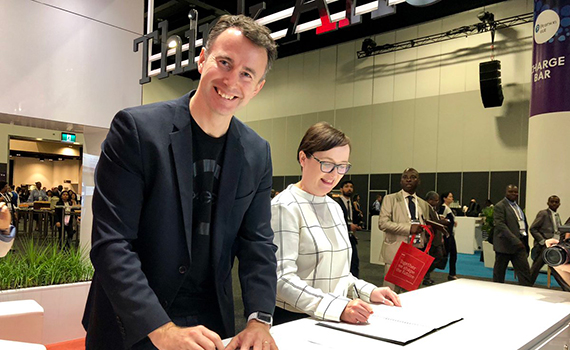 Cloud technology is at the forefront of this future. Recognising this, ACCA has connected with Xero, the cloud-based accounting platform provider as part of its commitment to upskilling current and future generations of accountants.
Through this partnership, accountants will learn how to leverage technology, to grow their businesses and those of their small and medium sized clients. It will enhance their competitiveness and professional mobility. It will give them a crucial digital edge.
Appropriately, the deal was struck during the World Congress of Accountants in Sydney 2018 - a clear demonstration of how ACCA is able to connect professional accountants around the world.
As Maggie McGhee, executive director of governance at ACCA, says: 'Our memorandum of understanding is signed against a backdrop of an increasingly global and cloud-based economy, where small businesses need to be empowered with affordable, accessible technology that helps them grow their business and allows them to bring benefits for their clients.'
Xero's Small Business Insights data shows there is a real connection between businesses on its platform that embrace digital connectivity and increased revenue and employment. Driving increased uptake of digital technology creates a huge opportunity to really grow the global economy. However, to do that really effectively, Xero knew it needed global partners who shared its vision.
Xero will now connect with ACCA members to prepare for the digital advances ahead, focusing on the digital skills agenda for the next generation of accountants, including cloud accounting education and training. ACCA partners in small and medium sized practices will have access to business solutions and resources that will help grow their individual businesses, creating new value-added services that will help them thrive domestically, regionally and globally.
And together, ACCA and Xero can now explore other potential areas where cooperation would be of mutual benefit, including events, research and development work, a connection that will benefit professional accountants around the world.