Conversations
United Kingdom
ACCA UK Sectors & Communities online discussion series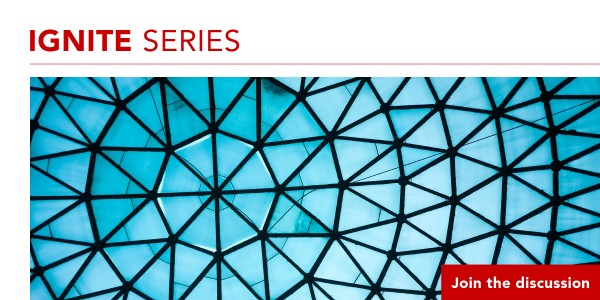 Over two weeks ACCA will be bringing together our communities within their sectors to spark debate and discussion around the topics that matter most to business. Introducing...
'The ignite series'
The most urgent challenges highlighted by finance professionals who attended the recent ACCA talking series included: Risk, sustainability, talent/skills, and digital transformation. The Ignite Series will dive deeper into these priority topics.
At each dedicated session you will have the opportunity to:
hear from a panel of experts as they discuss the business impact of these challenges and what role finance professionals can play
ask your questions to those with experience and knowledge on the topic during the Q&A

participate in interactive polling to have your voice heard

join breakout rooms, hosted by industry partners, to discuss the changes in your specific sector, hear how others are embracing them and share your own experiences.

gain insight from other sectors through shared feedback, to understand commonalities, identify opportunities for collaboration and prepare for the future.
Joining a breakout room is entirely optional however, spaces are limited, and we actively encourage discussion and participation from everyone who joins!


Conversations
United Kingdom
Date

12-22 October (various dates)
1.5 hours
Prices

All attendees:
Free of charge
You will be redirected to an external website for booking.
You should attend if you:
have been grappling with a changing business landscape,
want to learn from topic experts who have been conducting research with other businesses,
want to gain access to a range of resources,
want to bounce ideas off others in your sector,
want to gain practical advice from others within your sector,
can offer solutions or advice to share with others,
to connect with others in the ACCA community.