Benchmarking your practice against the competition allows you to identify your business's strengths as well as areas where you can improve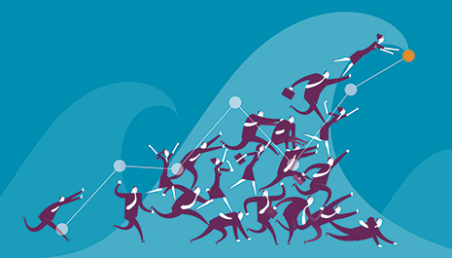 This article was first published in the May 2016 UK edition of Accounting and Business magazine.
Benchmarking is essentially about measuring the quality and effectiveness of your firm's systems and service delivery against your own past performance and – perhaps more revealingly – against the performance of comparable firms. 'It gives you a starting point to identify what needs to change and why,' says Jon Baker, co-founder of consultancy the Excedia Group, 'and if you take action on the results, your practice should become more efficient and profitable.'
Organisations such as AVN gather and publish benchmarks from owner-managed accountancy firms, which you can receive as part of your membership. But you can also form or join an informal comparison group. Alan Woods, director at Wirral-based accountancy firm Woods Squared, does just this: 'We benchmark ourselves against eight other firms on a bi-monthly basis, when we meet and share best practice in terms of software and systems,' he says. However, he admits the group does not share any specific numbers.
Mark Lee runs the Inner Circle for Accountants, a roundtable group for smaller firms and sole practitioners. He says informal benchmarking arrangements can be a challenge unless there is trust and agreement over what data will be shared.
Simon Chaplin, owner of GreenStones Accountants in Peterborough, also runs two 'mastermind groups'. He says: 'Once you have established trust, the members will share financial information readily, and you can't get any better, up-to-date comparative information than that.' Twelve of the 14 mastermind group members are from firms of a similar size to Chaplin's.
It is also important to benchmark against firms with similar challenges and specialisms. 'Our franchise work is lower margin than "traditional" accountancy; I'm sure all firms have other quirks they need to bear in mind,' says Carl Reader, director at Swindon-based accountancy firm Dennis & Turnbull.
At a recent Inner Circle roundtable, members benchmarked the fees they would quote for a number of specific clients. 'The variations were quite astonishing, and a couple of members resolved to increase their prices specifically after hearing how others justified and sold their higher fees,' says Lee.
More income generally leads to higher profits, so most firms track and measure annual fees per partner (or owner). In smaller firms, these are typically £332,000, according to NatWest's 2015 financial benchmarking report – accountancy firms, which looks at firms with fee income up to £30m. With a lower-quartile median of £252,000 and an upper-quartile of £435,000, some clearly find it much easier than others to generate more per partner.
Poor productivity
The report also shows poor productivity overall. The median for recorded annual chargeable hours per fee earner is just 1,000. Firms should measure (and take steps to improve) 'fees per fee earner'. In the least productive small firms, the median annual fee income is £78,000; in the most productive, £211,000. Alan Kennedy, business growth specialist and director at accountancy firm Smith Kennedy in Witney, Oxfordshire, says: 'You should also address limiting factors of which, in small firms, "partner time on a job" is usually the highest.'
But the most important benchmark is not fees, but profit. Robert Mowbray, owner of consultancy Taylor Mowbray and author of the report, says: 'It's amazing how many firms focus too much on fees and not enough on profit. Historically, this has been because firms have always found it easier to measure fees billed than to calculate the profit earned for different types of work. This has resulted in some strange behaviours, with many partners being too focused on the size of their fee portfolio rather than the profit being made.'
The report shows that, in smaller firms, the median profit per equity partner is £77,000. However, the variance is significant: the lower-quartile median is £52,000; the upper-quartile £133,000. There are also notable differences by region: the median is highest in London and the South East at £108,000, compared with the South West, where the median is £57,000.
Firms have historically aimed at a third of their income as profit, with the rest for staff and overheads. 'But this doesn't reflect today's reality of fixed-price work, value-based billing and the squeeze on compliance work,' says Reader.
Yet the report's results are very close to traditional figures. The median net profit margin as a percentage of fees is 28%, with an upper-quartile figure of 38% and a lower-quartile figure of 20%.
Mowbray measures profitability in terms of profit per equity partner (see box, previous page). He points out that relatively small increases in one or more variables can deliver marked improvements in profitability. 'This is why firms should regularly benchmark against their competitors – so they can identify where they can most easily improve,' he says.
For example, there is a considerable difference between the lower and upper-quartile figures for recovered rate per hour – £70 and £186 respectively. The report says: 'This could be explained simply by work being done with differing complexity, but it is more likely to reflect [more] efficient working practices and the confidence of the [latter firms] when it comes to pricing and fee negotiation.'
Iwona Tokc-Wilde, journalist
"Benchmarking is essentially about measuring the quality and effectiveness of your firm's systems and service delivery against your own past performance and – perhaps more revealingly – against the performance of comparable firms"