A new study from Deloitte identifies the dominant personality types in the boardroom and shows how business teams can achieve more by embracing diversity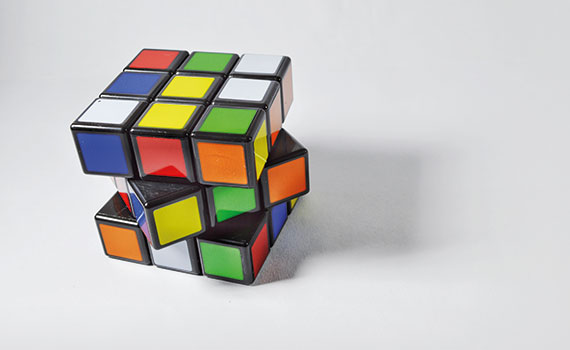 This article was first published in the July/August 2017 international edition of Accounting and Business magazine.
Do C-suite executives differ from the general business population in their approaches to problem-solving? To some extent, yes, according to the results of a recent survey by the Deloitte Greenhouse Experience team.
While they are similar in many ways to other professionals in terms of imagination, practicality, expression and openness to experimentation, C-suite executives are 'significantly more likely to be big-picture thinkers, who are competitive and willing to tolerate conflict'. They are also 'more likely to make decisions more quickly without worrying about the popularity of those decisions', and can make quantitative assessments faster than others while being more comfortable with ambiguity, the study found.
Business Chemistry in the C-suite is the latest Deloitte report using the Business Chemistry framework it first developed in 2010 to bring a data-driven approach to understanding business personalities. The Greenhouse Experience team drew on scientific research (including neuroanthropology and genetics studies) as well as computational techniques to create a Business Chemistry framework that uses science and data to help people work more effectively together. The framework defines four types of behaviour: the focused and experimental Driver, who values challenges, logic and systems; the pragmatic and more reserved Guardian, who values stability and concrete details; the diplomatic and non-confrontational Integrator, who values connection and draws teams together; and the risk-taker Pioneer, who values possibilities and generates new ideas.
Each pattern of behaviour shares traits with its 'neighbours' (Driver with Pioneer and Guardian, Pioneer with Driver and Integrator, Guardian with Driver and Integrator, and Integrator with Guardian and Pioneer).
Initially designed to help individuals with their one-on-one interactions, the framework has since evolved to give users a better understanding of team dynamics and the way different people look at career development or manage stress, as well as the influence of characteristics such as gender or age. 'We're deriving more and more insights from the data we've gathered,' says Karen Brown, Deloitte Greenhouse and client experience lead in Southeast Asia.
The most recent Business Chemistry study surveyed 661 C-suite executives, including 131 CFOs. It found that two types dominated: Pioneers (36%) and Drivers (29%), unlike the general business population, which is broadly distributed among the four types.
However, the study showed the results could vary across C-suite roles. CFOs, for example, were more likely to be Drivers (37%) and Guardians (26%).
Differences were also noted depending on the size of the organisation. In the largest (more than 100,000 employees), C-suite executives who were Drivers (38%) outnumbered the Pioneers (29%), while in organisations with more than US$10bn in revenues, Drivers and Pioneers each made up 34% of the C-suite.
Brown noted some slight gender differences. While both women and men in the C-suite are more likely to be Pioneers, a higher proportion of female executives were Integrators (27%), while a higher proportion of male executives were Drivers (33%).
Healthy conflict
Recognising and embracing different business behaviours in the boardroom can help teams perform better, Brown says. 'Different perspectives may bring in some healthy conflict.' She explains: 'If you have a team full of Pioneers, you may get a lot of great ideas, but nothing may ever get done, so you need the Driver that will have a relentless execution, and some Guardians to make sure protocols are being met and things are being implemented correctly.'
The challenge for managers is to embrace those differences, understanding the different strengths and getting them to work in sync.
'While it's important to know yourself and understand what type you are, it's also important to recognise the personality of others so you can engage with them better in order to achieve a particular outcome, strategy or objective. Otherwise there will always be friction and tensions,' says Brown. 'This is really where Business Chemistry adds value.'
Kim Christfort, national managing director of the Deloitte Greenhouse Experience in the US, says that while most executive teams have some diversity in their styles of working, 'they either don't tap into it or [they may] even let it get in the way of progress by seeing differences as inconveniences'.
She adds: 'Typically the greatest conflicts arise between "opposites" – styles that are at different ends of the spectrum from one another (Pioneer–Guardian and Driver–Integrator). And yet these styles in fact complement one another, so if these differences can be acknowledged and pulled together, they're actually quite powerful in combination.'
One of the biggest misunderstandings between Pioneers and Guardians, for example, derives from the more outward-oriented (extroverted) nature of Pioneers. 'One of the ways this creates challenges is on calls or virtual meetings,' Christfort says. 'Pioneers are quick to speak, processing their thoughts as they talk. Guardians, on the other hand, are comfortable with silence and like to think before they speak. This can lead to misperceptions. Pioneers might mistakenly assume that the Guardians are tuned out or have nothing to say; Guardians might believe the Pioneers are steamrolling the group.'
Meanwhile, one of the big Driver–Integrator challenges is around conflict, as Christfort explains: 'Drivers tend to be very direct and tell it like it is – they don't mind confrontation and like debate. Integrators are very diplomatic and relationship oriented. Drivers might feel that Integrators are weak or non-committal. Integrators might feel that Drivers are rude and oversimplifying issues.'
Leaders naturally tend to surround themselves with people that are like them, whom they may find easier to understand and potentially work with. Despite this, 'many leaders are starting to recognise the value of partnering with others who bring skills beyond their own, and consciously build that lens into their hiring decisions', Christfort notes.
She advises: 'The most important thing is to recognise that other people are most likely not just like you, and to start listening and watching for the clues that will tell you what "working-style language" they're speaking. And once you do, you can then figure out the best ways to give each of these styles a voice so that you can reap the benefits of diversity.'
Sonia Kolesnikov-Jessop, journalist