Ensuring the people you employ are who they say they are is crucial for many reasons, including reducing the risk of fraud and protecting your firm's reputation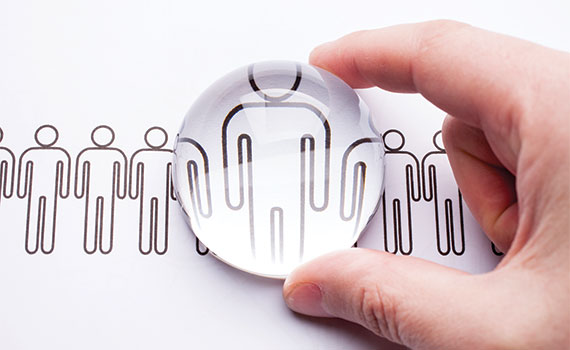 This article was first published in the October 2017 international edition of Accounting and Business magazine.
Pre-employment checks are a sensible, even essential, risk management step. 'For anyone you hire, you need to know who that person is,' says Nadeem Maniar, director of risk consulting at Crowe Horwath UAE. 'This is especially true for accountancy firms, as we have highly confidential and privileged information. If information is leaked into the market, it could cause reputational damage and financial loss, as well as litigation. So you need employees with integrity and you need to perform background checks on them. Even if you have done background checks you can't guarantee problems won't arise, but it is a risk mitigation factor.'
Gregory Rammego, risk advisory Africa leader for forensic at Deloitte, also sees good reason for employers, including accountancy firms, to conduct pre-employment checks in order to reduce the likelihood of employing dishonest employees. 'Rogue employees can become involved in fraudulent schemes when working in the finance department,' he says. 'A crooked employee working in the supply chain management function can solicit bribes from potential suppliers. In the HR department you may have someone who appoints "ghost employees" or may assist criminals to get access to employee information to commit identity theft.'
Apart from the cost of any losses through fraud, organisations with poor recruitment controls risk wasting HR investment. 'The cost of recruiting, hiring, training and terminating employees is a huge chunk of any organisation's business operations,' Rammego says. 'By not ensuring that the correct candidate is employed, these costs may be significantly higher than budgeted for due to unnecessary high staff turnover.'
Conducting pre-employment checks is likely to be worthwhile because false information in résumés, CVs and job applications is widespread. Research by the Society for Human Resource Management in 2003 found that 53% of all job applications contained inaccurate information. Based on Crowe Horwath's work in the UAE conducting employee background checks for clients, nearly three in 10 job applicants had major discrepancies in their applications in the period 2015 to 2016.
A major discrepancy would include the submission of false or forged documents, giving good reason to question the candidate's integrity. Minor errors could include a slight error in the salary an individual claimed to have been paid by a previous employer or in the stated period of employment. 'A 15% discrepancy in salary wouldn't necessarily affect the integrity of the individual, but it could give [the prospective employer] a [salary] negotiation point,' Maniar says.
Performing employee background checks is particularly vital in today's global marketplace. 'If you hire people internationally, research in their home market is very important,' Maniar says. Recruiters, for example, may be less familiar with foreign universities or employers, which could make it easier for a candidate to claim qualifications or employment with fake institutions.
Maneesha Garg, a partner in forensic services at KPMG in India, also notes the substantial industry involved in providing fake documentation. Garg is leader of KPMG India's corporate intelligence operation, which includes the firm's verification services. 'In a lot of countries, not just in India but in Africa and in Europe, for example, there are many fake and suspicious education institutions – diploma mills and fake employers – who will set up shop not just to train people to crack interviews, but who will give verifications as long as they get kickbacks from the candidates,' Garg says. Employers therefore need to check the legitimacy of verifying organisations carefully.
So what checks should sensible employers conduct? 'The scope of screening of employees usually varies depending on the criticality of the roles in the organisation structure,' says Garg. 'For junior and middle levels, the background screening is usually consent-based and is primarily focused on verifying documentary evidence, such as education, credentials, previous employers, testimonials – anything on the CV.' Checking for a criminal record would also be normal.
For senior posts, and where local regulations allow, additional discreet enquiries could be made. 'Senior people tend to have an impact on your organisation from a cultural perspective, so you also want to know some aspects about the individual that aren't apparent from the résumé,' Garg says. 'You might want to find out about their lifestyle, including any discrepancies between salary and lifestyle, and about behavioural aspects – such as whether they are a people person or strategy person.'
Discreet enquiries could also be made to see whether there are any family issues, such as property disputes or 'tough divorces', Garg notes. 'Sometimes these give you a hint of the kind of personality you might not want to hire.'
Rammego emphasises the importance of only conducting legal pre-employment checks. In South Africa, he says, in accordance with privacy legislation, 'it is a requirement that an employee or candidate for employment gives their permission before any screening – whether in-service or at pre-employment stage – is done'.
However, Rammego has also seen, particularly in South Africa, increased interest from clients in 'lifestyle audits' as an added measure in the employee due diligence process.
'Some information that may be used in this regard is protected by privacy legislation,' he says. 'But with the proliferation of social media, there is nowadays a treasure chest of information that individuals voluntarily disclose about themselves on platforms such as Facebook.'
Sarah Perrin, journalist
"Discreet enquiries could also be made to see whether there are any family issues, such as property disputes or 'tough divorces' "