Investors, users, preparers, regulators and auditors seem to be in agreement 
that non-financial information reporting needs to take a step up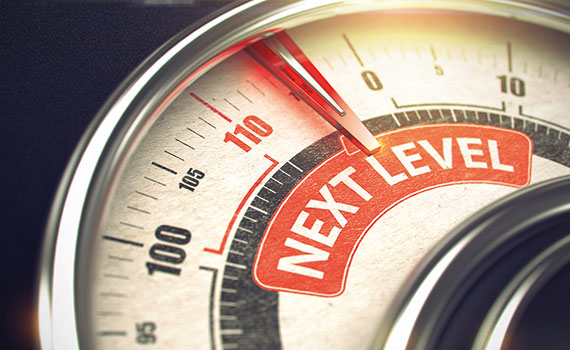 This article was first published in the November/December 2017 international edition of Accounting and Business magazine.
European voices are calling for a global reporting framework along the lines of IFRS Standards. However, Hans Hoogervorst, chairman of the International Accounting Standards Board (IASB), has pushed back at the suggestion that the IASB should lead on creating standards for non-financial reporting (NFR).
The IASB boss was speaking at a conference, titled 'Shaping the Future of Corporate Reporting', organised by Accountancy Europe (the umbrella body for European accountancy organisations, formerly known as FEE).
Accountancy Europe had suggested that the IASB could take on the primary role in developing a single global framework for NFR as the next step in streamlining existing reporting frameworks. In a statement at the start of the conference, it said: 'In the longer run one party should take firm ownership of the development of this much-needed framework.'
Accountancy Europe reasoned that, given the maturity level of NFR initiatives and frameworks, it was time to take next steps to bring NFR to 'investment grade level'.
An Accountancy Europe statement said: 'We encourage the IASB to play a more active role in wider corporate reporting, as they are currently contemplating. A revision and update of the IFRS Practice Statement Management Commentary, reflecting recent evolutions, could in our view be a positive step.'
However, speaking to the conference, IASB's Hoogervorst said: 'Our main area of competence is economics. ESG [environmental, social and governance] reporting to wider stakeholder groups requires expertise that we simply do not have.'
Many see the well-regarded International Integrated Reporting Council (IIRC) as the natural body to become the standard setter that Accountancy Europe has in mind. But it would need additional resources and a change in structure. In a question-and-answer session at the conference, Richard Howitt, chief executive of the IIRC – which has put value-driven reporting on the agenda – pointed out that his organisation already had a road map which could be used as a starting point to implement NFR. He said: 'The IIRC stands for the concept of integrating financial and non-financial information.'
He also said that many of the frameworks 'are about 90% the same' and that the IIRC wanted them to get even closer. Howitt commended Accountancy Europe, calling its Core & More (C&M: see box) initiative promising, and pointed out that the feedback from stakeholders to Accountancy Europe had uniformly called for integrated reporting (IR) to be the model of the future. 'Integrated reporting talks about the hidden capital – human and intellectual – and those two elements are seen as the most important for driving value and ensuring the competitiveness of Europe,' he said.
Accountancy Europe has been working on NFR since 2013 with discussion papers, thought leadership and stakeholder engagement. But the changing notion of stewardship and communicating longer-term value can be traced back to the global financial crisis, as well as the increasing divergence between market and balance-sheet value. Hoogervorst pointed out that the electric car maker Tesla's market value overtook General Motors, even though GM sells 'more than 100 times as many cars as Tesla and does so profitably'.
He said: 'These remarkable data demonstrate that investors do not just look at the reported profit and the balance sheet to guide their investment decisions.' Instead, the valuation has been based on intangibles such as technology and production methods.
Reality check
Despite this, Hoogervorst believes that the financial statements remain an important reality check. The IASB is responding by currently looking at better communications in financial reporting. In terms of taking on a significant extra role, the IASB 'would look at any invitation' and would do its best to help with any coordination of NFR.
While investors appear to be turning more to unstructured information on companies, at the conference users suggested that analysts spent little time reading corporate reports, instead relying on data that has been aggregated by big information providers such as Bloomberg and Reuters – which calls into question the relevance of much current corporate reporting.
Olivier Boutellis-Taft, CEO of Accountancy Europe, said his organisation would be looking to set up a financial reporting lab, similar to that established by the UK's Financial Reporting Council. He said: 'Preparers need to have the courage to experiment.' Accountancy Europe would also look to take a leadership role in making a single, high-quality global framework for NFR. He added, however, that he was not suggesting establishing a rival body to the IIRC.
Dutch airport Royal Schiphol Group has worked hard on its IR and its former CFO, Els de Groot, said that the reports were getting better every year. Royal Schiphol's IR had already taken on board many of the key elements of C&M. Despite the hard work, analytics suggested that the company had attracted 25,000 unique users who spent on average 3.5 minutes on the company's IR website and looked at five pages. So, while there is more to do, she said: 'There is no way back; the only way is forward. Even maintaining the status quo is moving backwards.'
With NFR moving up the corporate agenda, policymakers and market regulators are under growing pressure to decide how to respond to demands for global standards on a comprehensive view of an entity's performance.
Peter Williams, journalist
"Investors do not just look at the reported profit and the balance sheet to guide their investment decisions"