The way companies give is changing, with many integrating philanthropy into the heart of the business - and bringing benefits for employees as well as recipients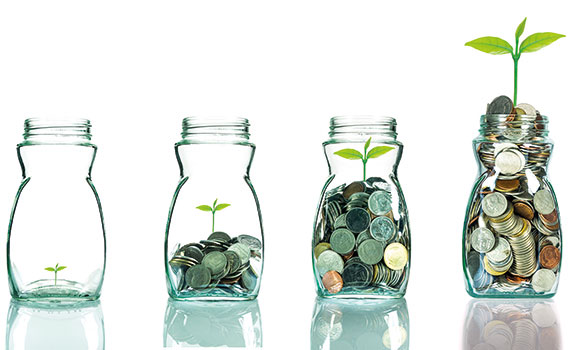 This article was first published in the November/December 2017 China edition of Accounting and Business magazine.
Companies with strong corporate philanthropy programmes are increasingly seeing benefits to their own bottom lines. While the main focus is to help the recipients, there is growing evidence that they can also have a positive impact on the companies themselves. From improved employee retention and recruitment, to boosting the authenticity of a brand and increasing trust, companies that engage in meaningful programmes are reaping the rewards.
Sue Toomey, executive director of volunteer services support group HandsOn Hong Kong, explains that corporations have a growing focus on the triple bottom line, evaluating their performance across three areas: social, environmental and financial.
The approach has led to a shift in the way corporations approach philanthropy, with many moving from just donating money to setting up foundations that align with their core values and purpose as a business, as well as introducing employee volunteer programmes in which their own staff offer their time and skills to good causes.
A recent Edelman Trust Barometer found that people in Asia increasingly believe that doing good should be part of a company's DNA. Toomy agrees that the public believe corporations should contribute to society.
'If you are a company who needs to build trust and credibility with people, whether staff, the public, customers, shareholders, or whoever your stakeholders are, the public expects you to play a role in helping to address social issues,' she says.
Empower communities
Prudential is one of the companies in Asia that has set up a foundation whose missions aligns with its business. 'We focus on three core areas: children, education and disaster preparedness and recovery, which have a tangible link to Prudential's core business of providing protection for individuals and families,' says Marc Fancy, the Hong Kong-based executive director of Prudence Foundation.
'Just as the insurance industry contributes to communities by providing financial protection to their people and investing in their economic development, the foundation enhances these efforts by helping to empower and build stronger communities, ultimately aiming to make a genuine impact with the work it does.'
Initiatives range from recently helping to build 126 disaster-resilient homes in Bantayan Island in the Philippines, which was devastated by Typhoon Haiyan in 2013, to the foundation's financial literacy programme Cha-Ching and SAFE STEPS, which provides educational information to people across Asia on how to prepare for disasters and stay safe on the roads.
Macau-based Galaxy Entertainment Group (GEG) established the HK$1.3bn (US$166m) Galaxy Entertainment Group Foundation in 2014. The foundation's corporate philanthropy programme matches the company's own values.
Buddy Lam, GEG's assistant senior vice president, corporate public relations, says: 'The choice of programme must be consistent with our overall brand and marketing strategies and reflect the values and needs of GEG. The programme supports GEG's commitment to accelerate the growth, prosperity and sustainable development of Macau.'
Other examples of corporate foundations with missions aligned to those of their sponsoring company are Singapore's CapitaLand Hope Foundation, which aims to further develop real estate firm CapitaLand's community development commitment by helping with underprivileged children's health, education and housing needs. Meanwhile MetLife Foundation does significant work in Asia to boost financial inclusion, in line with the insurer's founding insight that everyone needs access to the right financial tools to achieve their goals in life.
Other firms support charities whose principles are aligned with their own.Fiona Loughrey, partner and head of China employment group at Simmons & Simmons, explains that the Simmons & Simmons Charitable Foundation was set up in 2009 to further the partnership's goals in supporting access to justice and job opportunities. Its work includes running pro bono legal advice clinics and giving work experience to people from disadvantaged backgrounds, as well as providing funding to support other charities' work. In Hong Kong, it supports the charity Sunshine Action, which helps low-income and underprivileged families, as well as working to conserve the environment.
'We like to support charities that meet our corporate responsibility strategy,' Loughrey explains. 'Sunshine Action does because it has the objective of social inclusion, as well as the objective of environmental sustainability.'
Positive impact
While companies do not set out to gain from their philanthropic activities, many have found that the work their foundations do also has a positive impact on the companies themselves.
'We have received very positive feedback on the impact of our programmes from key external stakeholders, which has a halo effect on Prudential,' Fancy says.
Angel Young, managing director of Nielsen Hong Kong and Macau, agrees that the group's Nielsen Cares initiative, under which its associates participate in skills-based volunteering using Nielsen's data and expertise, has benefited the company.
'We strongly believe that the vitality of our business is closely linked to the health of the markets and communities in which it operates,' she says. 'As a global company, it is important for us to care for the markets and communities we rely on to operate our businesses.'
Another benefit of focused corporate philanthropy programmes appears to be greater customer engagement with the sponsoring companies. Toomey explains that, from a customer perspective, the programmes give credibility to the companies' products and services, which leads to consumers appreciating them and wanting to spend money with them. It also helps brands to be authentic.
Young credits Nielsen's philanthropic work with greater customer engagement. 'When companies are able to really align their community engagement with their purpose and their mission, which usually aligns with what their product or service is, it really helps them to walk the walk,' she says. 'We see our philanthropic work leading to greater customer engagement, through direct collaboration with clients or the global reports we publish.'
Loughrey points out that when the firm is asked to tender for work, it is not uncommon for organisations to ask about issues such as gender diversity. 'The type of organisation that would ask about information on diversity increasingly may also ask for information on corporate social responsibility initiatives,' she says. 'We are happy to say we have something structured and very active.'
Strong corporate philanthropy programmes, particularly those with employee volunteer programmes, have also been credited with greater staff retention and engagement. The 2016 Cone Communications Employee Engagement Study found that employees in the US increasingly want to bring their passions for social and environmental issues to the workplace.Three-quarters said that their job was more fulfilling when they were provided with opportunities to make a positive impact on social and environmental issues, while 58% said these commitments were a factor when deciding where to work, and 55% would be willing to accept a lower salary in order to work for a socially responsible company.
'Besides creating impact on the community, we have also observed that this is a great talent attraction and retention appeal especially to our younger associates,' Young says.
Help young leaders grow
Young has identified other benefits, too. 'It is not just good for staff engagement; it helps young leaders grow through leading these different initiatives,' she says. 'They gain leadership skills and project management experience and network with people outside of their usual circle of clients.'
Galaxy has also observed a positive impact on staff. 'Job seekers who see that volunteerism or financial giving is part of the company culture are likely to see that as a positive for the company,' he says. 'Individuals who already volunteer or work with charities are likely to be drawn to a company with the same values.'
He adds that volunteer work can also boost team members' morale, particularly if they value the idea of giving back to the community. 'Team members who work together on a volunteer or charity event get to know each other beyond the typical scope of work. The work may even improve teamwork on work projects,' he says.
Research by Nielsen suggests that corporate social responsibility and volunteering programmes have a positive impact on corporate brands. 'In the consumer goods sector, companies that have this commitment to sustainability grew more than 4% globally, while those without it grew less than 1%,' Young says, adding that consumers were willing to pay more for sustainable brands.
Prudential has also seen benefits from its philanthropic activities. 'Our colleagues have commented they appreciate the fact we have such a dedicated community investment entity, and that the company's values align closely with theirs,' Fancy says. 'This generates positive motivation that is reflected in their interactions with customers, which benefits the business as a whole.'
Nicky Burridge, journalist
"We strongly believe that the vitality of our business is closely linked to the health of the markets and communities in which it operates"