Economic growth, the advance of blockchain and multiple general elections will make this an exciting year for African nations, says Okey Umeano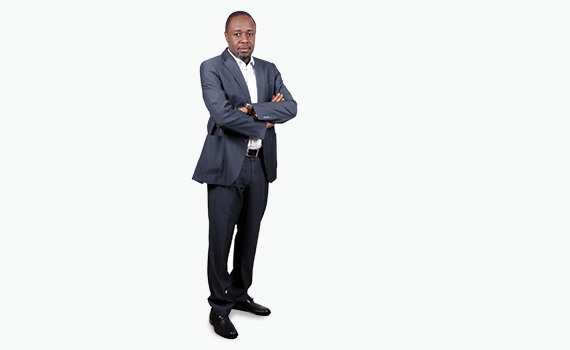 This article was first published in the January 2018 Africa edition of Accounting and Business magazine.
As 2018 kicks off, it's a good time to consider what the year might bring. It is expected to be a good year for the global economy. The IMF, in the October 2017 edition of its World Economic Outlook, projected growth in sub-Saharan Africa at 3.4%. This is higher than the 2.6% projection for the region in 2017, but lower than the world's 3.7% projection for 2018.
This lower growth, the IMF explains, will be due to higher downside risks because of country-specific factors in the region's largest economies – Nigeria and South Africa. Oil prices will remain in the $50s, according to forecasts by the US Energy Information Administration and Credit Suisse. Oil exporters like Angola and Nigeria will need to continue to adjust to lower foreign exchange revenues, leading to subdued growth.
Blockchain technology will continue its march towards the mainstream and its applications will increase. Central bankers, securities regulators and planners of national economies will have to consider what their response should be to cryptocurrencies. Accountants and the investment industry in Africa and elsewhere may also have to start developing standards around accounting for cryptocurrencies, as well as creating investment products for them.
This year will also see general elections in Egypt, Mali, Sierra Leone, South Sudan and Zimbabwe. The world will be looking to see if Kenya can move beyond its political strife and return to the business of growth and development. Zimbabwe will be another country to watch. If it does not squander the goodwill with which it came into power, the new government should be able to turn the country's battered economy around.
Terrorism will remain a problem in Africa and beyond. As groups like Boko Haram in Nigeria and Al Shabab in East Africa continue to get pushed to the fringes, they may increasingly resort to cowardly attacks against soft targets. In North Africa, returning Islamic State fighters may try to regroup and launch attacks. This calls for vigilance and proactive action by governments across the continent.
The environment will be a front-burner issue. 2017 saw record hurricanes and earthquakes in the Caribbean and the Americas, wild fires in the US and merciless floods in Africa, all of which should help sharpen focus on climate change, increasing pressure on governments to meet their COP21 commitments. Impact investing will grow, as more environmentally and socially conscious investors begin to put their money where their mouths are.
Finally, our beloved ACCA Qualification will see some changes in 2018 to keep it relevant in today's dynamic business world. Among these, from September 2018, papers P1 and P3 will be replaced by a new paper, Strategic Business Leader.
2018 promises to be a year to look forward to. A robust economy is definitely good news for accountants and finance professionals. So let's fasten our seat belts and enjoy the ride.
Okey Umeano is head of risk management at Nigeria's Securities and Exchange Commission
"Impact investing will grow, as more environmentally conscious investors begin to put their money where their mouths are"