Anthony Pierre FCCA, president of the Institute of Chartered Accountants of the Caribbean, is driven by the desire to bring the region's finance professionals together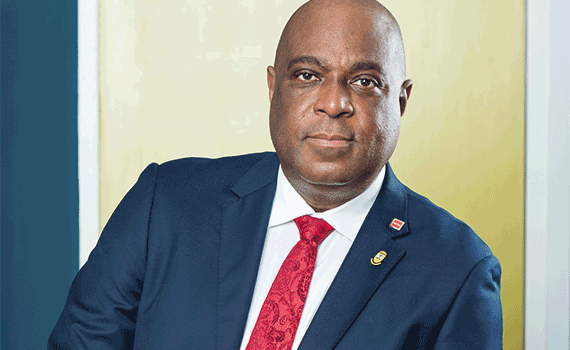 This article was first published in the January 2018 UK edition of Accounting and Business magazine.
Anthony Pierre FCCA is clear that his major brief as president of the Institute of Chartered Accountants of the Caribbean (ICAC) is to help build a cadre of 'future-ready' professionals willing to cooperate across national borders within the region, guided by international best practice.
Elected to the post in June 2017 for a one-year term, the Trinidadian has been involved with ICAC for some years: he joined as director in 2009 and has since served as secretary and as vice president.
Pierre notes that the Caribbean accounting profession is undergoing significant change.
'We are now seeing the need to create the accountant of the future,' he says. 'Accountants as we know them today will be dinosaurs in the next 20 years.
'The face of the profession will change as business changes. The accountant of the future will be a person who is able to take the outcomes and work with them to create and add value to the organisation.'
Pierre has already witnessed many changes over his 36-year career, which has taken in auditing and accounting, corporate finance, restructuring, liquidations and receiverships, risk management and training. For instance, he says, 'The accountant of today is in the boardroom – no longer just sitting behind a desk. Accountants are advising, guiding and taking the organisation to the next level, whether it's dealing with mergers and acquisitions, cost efficiency or succession planning.'
Such a remodelling of the profession is implicit in ICAC's mandate to 'provide leadership on emerging issues as they affect the accountancy profession in the region', and the success of Pierre's tenure may be assessed in how well he fulfils this founding pledge of the institute.
Increasing influence
ICAC's members are the national institutes of Barbados, Bahamas, Belize, Eastern Caribbean, Guyana, Jamaica, Suriname, and Trinidad and Tobago.Based in Jamaica's capital, Kingston, it was formed in 1988 to bring together and support accountants in a region where pan-Caribbean institutions and enterprises had become increasingly influential following the launch of the Caribbean Community and Common Market (Caricom) in 1973. Over time, Caricom has created a regional single market and economy, prompting a desire by Caribbean accountants to pool resources and advance a profession that is increasingly regarded as important in building sustainable economies.
As Caricom continues to remove inconsistencies in national policies and laws, ICAC is working to ensure that accounting and tax reporting become an integral part of this process. The organisation is preparing a memorandum of understanding with the Caricom secretariat in Georgetown, Guyana, 'to see how best we can get the critical issues on the table', Pierre says.
These include ICAC's desire to see better harmonised tax legislation among Caricom member countries (there are 15 full members, five associate members and eight observer jurisdictions). It also wants its members to follow International Public Sector Accounting Standards (IPSAS) more closely. Only three Caribbean countries are currently pursuing full compliance with IPSAS – Barbados, the Cayman Islands and Jamaica.
'All the other territories in the region are talking about it, but we have not seen any major moves to adopt these standards, which would go a long way to regulate public sector financial management issues,' Pierre says.
Given these challenges and the region's plethora of small jurisdictions, playing a leadership role in promoting IPSAS has not always been easy. Indeed, in its early years ICAC suffered from poor communication and uneven development with its members, and had limited financial, technical and personnel resources. Financing and communications are now healthier, but the institute still struggles with governance difficulties, notably with what Pierre describes as 'insularity' in the conduct of its affairs.
Despite this, Pierre believes ICAC has done 'relatively well', since 'for the most part, we have been successful in bringing the profession together'.
The ICAC role adds to an already hectic work schedule for Pierre. He is the principal of Anthony P Pierre & Co, a practice based in San Juan, near the Trinidad capital of Port of Spain, which has a long client list in the corporate, credit union and state sectors.
Pierre says he wanted to become an accountant from the day he started a secondary school class in principles of accounting. 'From my first lesson, I knew it was what I wanted to do.'
He is not planning to end his working life in the profession, though. Born and bred in the agriculture-rich valley of Santa Cruz, he is currently 'building out a farm'. He hopes his accountancy training will help make it profitable. 'I want to prove there can be success in small farming,' he says. 'I think this thing can work – that we can see success.'
Wesley Gibbings, journalist, Port of Spain