Shareholder pressure has forced companies to reflect on their remuneration policies, with gender pay inequalities now moving into the spotlight, says Ian Guider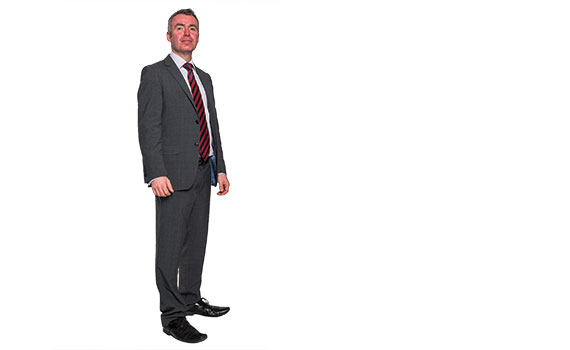 This article was first published in the March 2018 Ireland edition of Accounting and Business magazine.
We're approaching AGM season, which will bring the usual sound of annual reports dropping on doormats very soon. Each year they are getting thicker with new details and disclosures. One Irish company chairman recently lamented that the remuneration report for his business ran to more than 30 pages last year.
Pay is an important issue for any company. And the way it is set and benchmarked deserves a high level of scrutiny. We have become used to lengthy disclosures on long- term incentive plans and how they work for senior executives and directors.
What we are not used to is focusing on how pay compares along gender lines. For UK companies with over 250 employees, there is now a requirement to disclose a breakdown of pay levels between male and female staff. Until recently I doubt this would have garnered as much attention as remuneration of directors.
But I believe recent events will lead to change on pay inequality. Firstly it is worthwhile looking at the trouble the BBC has found itself in over gender pay differences. When the broadcaster published its list of highly paid stars last summer, the focus was on the pay disparity between the likes of Chris Evans and Clare Balding. It was possible to justify these huge pay gaps based on the stars' level of output and profile.
The BBC's stance on pay, however, was damaged when it emerged that the salary of its China editor, Carrie Gracie, was much less than that of its North American and other senior international editors – all men. Gracie's decision to resign from the role in protest will, I think, have consequences beyond the BBC.
As the BBC pay row was grabbing headlines around the world, the new boss of easyJet acknowledged that the airline had a problem with pay. Part of that is because pilots are mostly male and paid more than cabin crew, who are mostly female. EasyJet did not respond by pretending this wasn't an issue. Instead, it confronted it, first at executive level, with its new CEO taking a salary cut to bring his pay into line with that of his female predecessor. It also set a target of increasing the percentage of female to male cadet pilots to 20% by 2020.
What links the BBC and easyJet is that public disclosure of pay disparity has forced them to act. Naming and shaming has worked in these cases. The usual excuses organisations give for paying men more than women, such as women taking career breaks or opting for part-time roles, are no longer working.
Scrutiny of executive remuneration has been heightened in recent years because investors and advisors were prepared to act − and vote down pay reports. Similar attention will now be paid to organisations that make no moves to improve the gender pay gap. The public was quite rightly outraged that a pillar such as the BBC was treating female employees so differently to their male colleagues.
From now on, I think it will be very hard for any company not to move on pay inequality. Failure to act will rightly put their reputation on the line.
Ian Guider is markets editor of The Sunday Business Post
"What links the BBC and easyJet on this issue is that public disclosure of pay disparity has forced them to act"