As the US fires the first salvo in a potential trade war with a round of import tariffs, Asia's CFOs have been put on notice that they need to be ready, says Cesar Bacani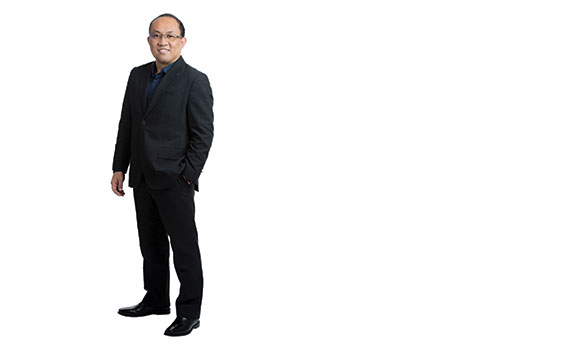 This article was first published in the March 2018 China edition of Accounting and Business magazine.
Leave it to Donald Trump to throw a hand grenade just when Asia's CFOs are savouring the prospect of basking in stellar results come financial reporting time.
When 2017 started, the expectation was that Asia's listed companies would grow earnings per share (EPS) by 12% on average. In the course of the year, however, enterprises delivered stronger-than-expected quarterly results, such that analysts now expect EPS growth to come in at nearly twice the forecast.
Then, on 22 January, Trump slapped tariffs on washing machines and solar cells and modules exported to the US. That raised hackles from China to South Korea to Europe, intensifying fears of retaliation that could lead to a global trade war. American rhetoric isn't helping. 'US troops are now coming to the rampart,' declared US commerce secretary Wilbur Ross.
Where does that leave the region's finance professionals? Not quite back to square one, but they have been put on notice that they may need to tweak or even tear up their 2018 budgets should conditions deteriorate.
Still, there is a chance that the US tariffs are just political posturing in the run-up to mid-term elections. 'The move constitutes a means for Trump to maximise his political capital and deliver on his promise to "bring back jobs" to the US, in a way which minimises the damage to its main trade partners in the Asia-Pacific region,' argues Carlos Casanova, Asia economist at global trade credit insurer Coface.
Photovoltaic cells and washers rank 30th and 100th, respectively, in the list of items that China exports to the US, he notes. Untouched are the primary products that account for the bulk of America's US$300bn trade deficit with China: electrical machinery and equipment, steel and aluminium. The US$27.7bn trade deficit with South Korea is traceable to automotive exports, not washing machines.
But if Trump does move against big-ticket items, that is the signal for companies in Asia to start rethinking their 2018 plans. China will surely retaliate. Those caught in the middle will be almost everyone else, including exporters and their supply chains, and the financial institutions, technology firms and other service providers.
That said, many of Asia's CFOs are still sitting on piles of cash, boosted by last year's great business results and new borrowings that are taking advantage of still low (but rapidly rising) interest rates. But if Trump upends global trade, or geopolitical hotspots like the Korean peninsula and the Middle East explode, or interest rates surge faster than anticipated, or a black swan event occurs, company strategies and budgets should be flexible enough to respond.
Credit management will become more important as the risks of counterparty defaults increase. Pivot to costs, capex, opex, hiring, promotions, payables, inventories – all the internal things over which finance has control or influence. Then when the cycle turns, as cycles always do, the company will be in a position to post growth again.
Cesar Bacani is editor-in-chief of CFO Innovation
"If Trump does move against big-ticket items, that is the signal for companies in Asia to start rethinking their 2018 plans"