A corporate culture that views women as incapable of effective leadership doesn't just penalise women, it sabotages company performance, says Okey Umeano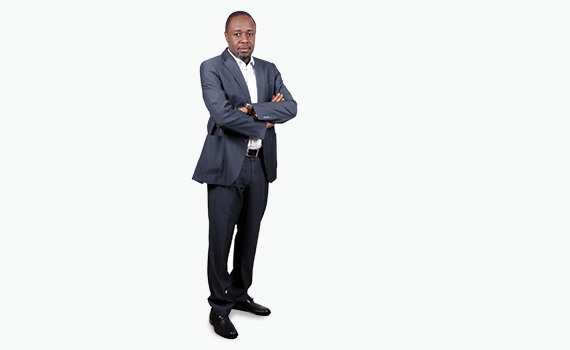 This article was first published in the March 2018 Africa edition of Accounting and Business magazine.
Achieving better gender equality across all areas is key to sustainable development in Africa. While there have been significant improvements in narrowing the gender gap in health outcomes and educational attainment, the wider labour market has not seen the same progress. The International Labour Organisation reports that women in Africa continue to suffer a disadvantage in the quest for decent jobs, and opportunities remain fewer for them than for men.
As elsewhere, gender inequality in the African workplace is reflected in a pay gap. The UN Development Programme's Africa Human Development Report 2016 shows that women earn only 70% of male earnings. In the formal workplace, the gap can take the form of less opportunity for career progression and the absence of women from important teams, resulting in them picking up fewer bonuses and other perks. Another reason why women earn less is that many are forced into part-time jobs because they have to devote so much of their time to carrying out unpaid household and care work.
Inequality is also evident at corporate leadership level. According to McKinsey's 2016 Women Matter study, only 5% of African companies have a female CEO, while the African Development Bank's 2015 report Where are the Women? found that only 14% of large-cap company board members in Africa's 12 largest economies are women. Yet studies show that entities with a relatively higher proportion of women on boards and executive committees outperform those without. Analysis by McKinsey shows a strong correlation between the presence of women in top management and better financial performance.
Women attend the same schools and are educated the same way as men. So why is there such a gap when it comes to formal employment and leadership? In my view it can only be because of cultural practices derived from a world that has always been patriarchal. (See also 'Unleash the power within' on page 32.) Women are valued less in the workplace because they are perceived to be more likely to leave work to have a child or care for loved ones, or less likely to work long hours. These perceptions fail to measure women's contributions to corporate performance accurately. As a result leadership appointments are often still made using old boy crony networks limited by a view of women as followers rather than leaders.
Reducing inequality and bridging the gender pay and opportunity gap in organisations will lead to better decision-making, which will in turn strengthen businesses and performance. African companies must pay serious attention to getting more women through middle management and into top positions. Regulators and corporate governance watchdogs can help by including diversity issues in codes, guidelines and recommendations. Culture is dynamic, and it is time to change the corporate culture that views women as less capable of leading.
Okey Umeano is head of risk management at Nigeria's Securities and Exchange Commission
"Leadership appointments are still made using crony networks limited by a view of women as followers rather than leaders"