An ACCA study backs up the welcome given by many investors to the new world of transparency, detail and disclosure delivered by the extended audit report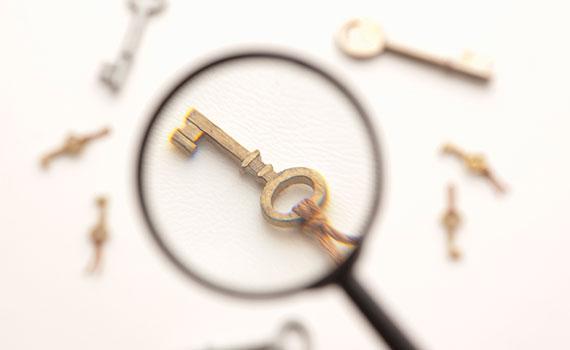 This article was first published in the April 2018 International edition of Accounting and Business magazine.
At a time when investors, regulators, even preparers and auditors, complain that financial reports have become too long, it seems ironic that auditors are now required to provided much longer, more detailed reports. Since December 2016, and in the case of the UK some time before this, auditors who are governed by International Standards on Auditing (ISAs) have had to produce extended audit reports for their listed clients. The move has marked a shift away from the binary, two-page audit report to one that provides unprecedented levels of transparency of the work carried out by the auditor.
The new-look audit reports, which now cover several pages, focus on key audit matters (KAMs) – areas judged by the auditors to be of most significance and therefore worthy of greater investigation and explanation. It has been a quiet revolution, but an important one around the world, with the level of detail welcomed by investors, who for many years have been calling for the lid to be lifted on the black box of auditing.
The move was enshrined in ISA 701, Communicating Key Audit Matters in the Independent Auditor's Report. This standard from the International Auditing and Assurance Standards Board (IAASB) was finalised in 2015, with an effective date of 15 December 2016. It was part of a suite of revised standards covering auditor opinions, going concern and other matters, feeding into the revised ISA 700 standard, Forming an Opinion and Reporting on Financial Statements.
Because the UK's Financial Reporting Council (FRC) had introduced similar requirements in 2013, it was seen as very much in the vanguard of the new reporting model, providing early adopter lessons for other jurisdictions. The US introduced its own form of revised auditing standard in stages, applicable in stages from December 2017, which brought in the concept of critical audit matters (CAMs), as opposed to the IAASB's KAMs. Despite subtle variations, the approaches of both the IAASB and the Public Company Accounting Oversight Board are intended to result in the communication of matters in the auditor's report that are likely to be of interest to investors and other readers of the report.
The FRC has periodically reviewed the implementation of what it called the extended audit report. In its second report, published in 2016, the UK regulator supported the trend towards more detailed but still concise descriptions of risk, the more transparent and accessible reporting of audit findings, and the disclosure of materiality.
New world of transparency
But the FRC's approach related only to UK listed companies. ACCA has therefore taken on a wider, global review of ISA 701 one year after implementation to assess the success or otherwise of the new world of detail and transparency. In Key audit matters: unlocking the secrets of audit, ACCA reports that auditors around the world have risen to the challenge of providing more useful information for investors. It also finds that KAMs generate additional benefits to the financial reporting process, leading to better governance, higher audit quality and improved financial reporting.
The ACCA report quotes an auditor from Cyprus: 'Auditors are not trying to hide anything, and the fact that KAMs are now disclosed in audit reports makes more transparent the matters they had in mind in prior years as well.' However, the report also finds a fear that some information could be buried within these longer reports.
During its review process, ACCA held roundtable discussions in Greece, Cyprus, Romania, Abu Dhabi and Oman. Participants acknowledged the new reports gave more information, but were sceptical that it was presented in a useful way. One audit committee member said: 'We perceived the new audit report as an additional long report included within other long reports, and no one can read them all.'
And an audit partner said: 'We end up having a report of four to seven pages that is carefully drafted from a legal point of view. With the opinion paragraph first, the rest will be ignored by many unless someone wants to understand what happened and reads each section.'
The roundtable comments also reveal a fear that the KAMs language might be complex. Because financial reporting can be complex, and KAMs focus on the most complex judgments in the audit process, the language used to describe KAMs may be difficult to understand, particularly for less sophisticated users. However, ACCA's review of audit reports does not identify this concern in practice. The plain language used, which was easy to understand, suggests that auditors can overcome this fear.
Warning for the future
There is one interesting observation in ACCA's review that could provide a warning for the future: a consistently high number of KAMs reported by auditors of listed companies in the UK compared with other countries. The average number, at 4.1, was significantly greater than in other countries, which were mostly in the range of two to three per company.
The UK was the first country to adopt KAMs, but in the first year many auditors disclosed all of their significant risks as KAMs, including the 'deemed' significant risks of fraud in revenue recognition and management override of controls. The FRC has subsequently discouraged auditors from doing this.
The ACCA report says: 'This would seem to underscore the importance of active, sensible regulation to ensure that good practice is encouraged and that auditors do not retreat into the perceived safety of formulaic or boilerplate disclosures. Auditors should be given a clear message by regulators that it is better to disclose more than to disclose less.'
Philip Smith, journalist
"Active, sensible regulation is important to ensure that auditors do not retreat into the perceived safety of formulaic or boilerplate disclosures"