Leo Lee celebrates the two-year anniversary of the alliance of ACCA and Chartered Accountants ANZ and the many benefits it has brought to members around the world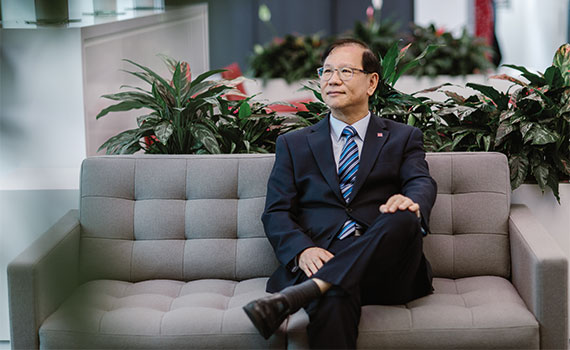 This article was first published in the June 2018 China edition of Accounting and Business magazine.
This month marks two years of the strategic alliance between ACCA and CA ANZ. How the time has flown.
When we first came together in 2016, I remember the excitement I felt about this strengthened relationship – as someone from the Asia Pacific region, I was enthusiastic about the many ways that ACCA and CA ANZ could collaborate in this region, and the benefits that this provided to members around the world.
In the months since, and particularly in my time so far as president, I have witnessed these benefits in action. It has been so satisfying to see members from ACCA and CA ANZ coming together for discussions, events and projects.
Our members have formed networks and connections, our bodies have been working together on new and thought-provoking pieces of research, and I have joined my counterpart Jane Stanton from CA ANZ in presenting a unified voice to key stakeholders on issues important to the future of the global profession.
We now work together on Accountancy Futures, a twice-yearly magazine that looks at critical issues facing tomorrow's finance professionals, and showcases the research and insights research work carried out by both bodies. The latest edition came out recently and you can find it at accaglobal.com/alliance. Together, we are able to lead the way as the global accountancy profession faces the many challenges and opportunities of a rapidly changing world.
It is particularly fitting that this year's World Congress of Accountants will be in Sydney, Australia, in November. I can't think of a better setting to bring our members together, with ACCA as a gold sponsor and CA ANZ as co-host. And with a conference theme of 'global challenges: global leaders', I think we will have plenty of insights and experiences to share with delegates.
We will be taking this opportunity to present some joint research into the technological advances most likely to disrupt the profession in the coming years. There will also be special opportunities for ACCA members – see the back page of this edition and accaglobal.com/wcoa for more.
For those of you who can attend, the World Congress will be an excellent opportunity to come together with CA ANZ, to take stock of the things that we have achieved so far and to think about where we can go next.
It's our global connectivity that helps us to lead and shape the profession, and I am excited to see where this strategic alliance takes us next.
Leo Lee FCCA is retired, but formerly held various roles at the Securities and Futures Commission of Hong Kong and is past president of ACCA Hong Kong