As ACCA celebrates 30 years in mainland China, David Wu, its first member, reflects on what his ACCA Qualification means to him and his hopes for the future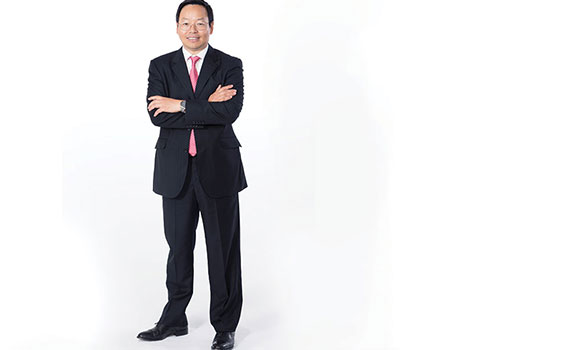 This article was first published in the June 2018 China edition of Accounting and Business magazine.
This year marks the 40th anniversary of reform in mainland China, thanks to which ACCA is celebrating its 30th year of operation in this country. Whenever I recall that I was the first ACCA member in China, I'm filled with honour and joy.
In 1988, an ACCA delegation visited the Chinese Institute of Certified Public Accountants to discuss the development of accountancy training in China – the first international professional accounting organisation to visit the newly formed institute.
In his book Zero to One, Peter Thiel describes two kinds of progress: horizontal, which copies things that work, or vertical, which involves new things. Horizontal progress – going from one to N – is easy to imagine because we already know what it looks like. Vertical progress – going from zero to one – 'is harder to imagine because it requires doing something nobody else has ever done,' Thiel said. Back in 1988, ACCA took the zero-to-one approach when it invested in the Chinese market.
The first 10 batches of ACCA students took the qualification for free, with support from Hong Kong training providers. Such a hefty investment needed approval from Council, and I would like to express my gratitude for the support of ACCA's then chief executive, Anthea Rose.
As part of the pilot, students received internship opportunities in Hong Kong and the UK. I was very lucky to grasp this opportunity and, in December 1989, I became an audit intern in PwC's Hong Kong office, allowing me to gain the experience that I would need to become an ACCA member.
In July 1992, I completed my exams and I became the first ACCA member in China. I am immensely proud of my qualification: ACCA changed my life and prepared me to become one of the leading professionals in the country to participate and lead its enterprise reform.
When entering China in 1988, ACCA believed that it could contribute to the development of the accounting profession and support the country's economic reform. It also believed that if the ACCA Qualification were recognised in China, finance professionals would share the same knowledge and core values of international accounting, and in turn would play an even greater role globally. This was very farsighted.
I enthusiastically encourage Chinese students to become ACCA members. ACCA supports career development; respects diverse cultures and values; encourages innovation; and provides guidance and creative solutions for the future development of the profession. It is a responsible professional body that provides high-quality services and promotes the interest of its partners, including employers; prioritises public interest and integrity; and attaches great importance to professional ethics. Such core values have contributed to the rapid development of ACCA in China and around the world.
We live in an era of accelerated development and change. ACCA continues to enable its members to improve their skills and become competitive professionals, so they are able to adapt and use their expertise and experience to support their development in the future. I hope that ACCA will continue to grow in China.
David Wu is a visiting research fellow at the Center for Finance and Development, National Institute of Financial Research, Tsinghua University, Beijing
"ACCA changed my life and prepared me to become one of the leading professionals in the country "