The Covid-19 pandemic has forced small and medium-sized practices to rethink how they work with clients – transforming the way they operate in the future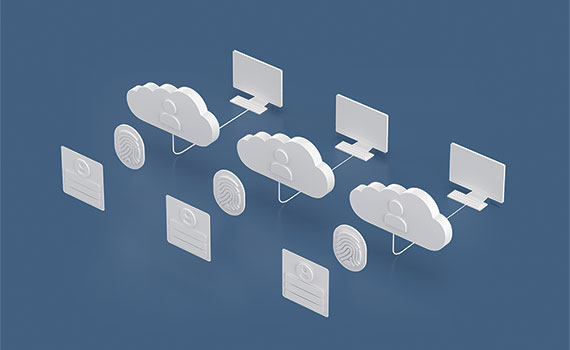 This article was first published in the May 2020 China edition of Accounting and Business magazine.
The Covid-19 pandemic has affected all areas of life. Offices have shut down and more workers are working remotely than ever before. Well-resourced corporations and the biggest accounting firms were quick to react but the impact on small- and medium-sized practices (SMPs) has been less clear.
It has been difficult for SMPs to adapt some areas of work to the new realities. Audit work, for example, often requires face-to-face interaction.
Thomas Lee, a partner at Hong Kong-based corporate services firm Lee, Au & Co, says that it is 'not quite feasible' for all firms to fulfil all obligations without staff in the office. 'Most of the source documents are not yet digitalised and we haven't deployed audit automation software, so we can only perform some of the audit procedures at home,' Lee says. 'Other service functions, such as bookkeeping, company secretarial work, can almost only be done in an office.'
Still, client communication through channels such as email, WhatsApp, WeChat, Skype or Zoom can be helpful. Lee, Au & Co has put in place a roster for staff go to the office for just two days a week with flexible working hours to avoid peak-time commuting. In fact, the firm had already been exploring moving to digital virtual office and real-time collaboration technologies in response to last year's widespread protests and had been aiming to establish entirely virtual operations within 18 months: 'The Covid-19 outbreak speeds up this plan,' he says.
Other Hong Kong-based firms had already started to adapt.
'When it was obvious that the Hong Kong protests were not going to be a short-lived thing, I made a conscious decision to split my workforce into different locations to ensure continuity for my clients,' says Giles Wilson, the CEO and founder of LinSon Business Consulting. 'Should something happen at one location, I could rely on the other.'
This only works, however, if you are a fully cloud-based organisation. 'My team can access our files anywhere in the world,' Wilson says. 'Cloud-based systems and software allow you to have one version of the truth but accessed by anyone and anywhere. Should the coronavirus require us to work from home, there are no issues as long as the employee has a computer and internet connection.'
LinSon is already built around cloud-based systems. All client documents (bills, sales invoices and expense receipts) are digital. E-documents are booked directly into cloud-based accounting software and financial reporting is produced in digital format. Nothing is printed and even signatures are acquired electronically.
Wilson notes that audit is also turning to this methodology, albeit more slowly than the accounting profession as a whole. 'Contemporary auditing firms log directly into the client's cloud-based accounting software and carry out the audit directly from there,' he says. 'All back-up documents are stored in the accounting system, so it makes clients' and auditors' lives much easier. The one thing auditors still insist on is a real, rather than electronic, signature due to government requirements rather than the auditors insisting on it.'

Border control
In Singapore, a big concern is the travel restrictions that have affected SMP employees who live in Malaysia but work in the neighbouring city-state. Paul Tan, group head of CA Trust's accounting advisory, says many were left stranded and the firm had to cope without key employees, some at managerial levels.
'Frankly, we and many of our clients did not plan for disruptions of this extent,' Tan admits, but he adds that they have found ways to adapt.
'For our practice, we had adopted several cloud-based IT solutions such as Office 365, CaseWare and Xero,' he says. 'We recently invested in communications system Velox where, with the app on our mobile, we can communicate with clients anywhere.'
Other Singapore-based accountancy firms believe that, thanks to technology, SMPs are managing well.
'As the job nature of an auditor often requires us to be at the client's place, most of the SMPs I know are using some kind of audit software,' says Alan Chang, founder and managing director of OA Assurance. 'So, in terms of an SMP managing without staff in the office, I don't think there is much of an issue.'
Instead, he suggests, the main issue is likely to be delays in interacting and corresponding with clients.
Chang suggests that SMPs use this time to go digital.
'Take advantage of the government grants and digitalise the business processes. This is also a time where companies should plan for upskilling employees,' he says. 'When there is crisis, there is opportunity. This is also a time to look at streamlining the core competence of the business.'

Cost concerns
However, Chang notes that cost can be a major factor. 'We found that migrating from our existing IT infrastructure to a digital office is very costly,' he says.
This means that maintaining cashflow is vital, says Tan. 'We have been successful in recommending that clients in the retail sector adopt online commerce to continue to realise some sales,' he says. 'We have also stepped up our recommendations to cloud-based solutions.'
His main advice for those clients in hospitality, food and drink and retail sectors is focused on maintaining cashflow, especially since many appear to be technically insolvent. This could mean advising firms whose business has slowed to almost zero to ask staff to take annual leave followed by unpaid leave.
Wilson also suggests negotiating with landlords, suppliers and banks. 'Ask for a discount; they could be in the same position so may well give one if it means they can sell their product or service,' he says.
Keep pushing forward
But Wilson is adamant that businesses need to continue pushing. 'One thing I'm not telling them to do is to stop advertising and promotion,' he says. 'The public need to know they exist and what they can offer.'
Ultimately, SMPs need to be tenacious and use their nimbleness to their advantage. 'Being a smaller practice means that the impact during this unpredictable and unprecedented time could affect us more: it could either make or break us,' says Chang.
'However, being a smaller practice means that a lot of things are controlled by the owner, which also means that decisions are made and the implementation process is fast.'

David Ho, journalist
"This is also a time where companies should plan for upskilling employees. When there is crisis, there is opportunity"