The skills and attributes of accountants make them well suited for employment in anti-corruption agencies around the world, says Mohammed VS Ashraf-Khan FCCA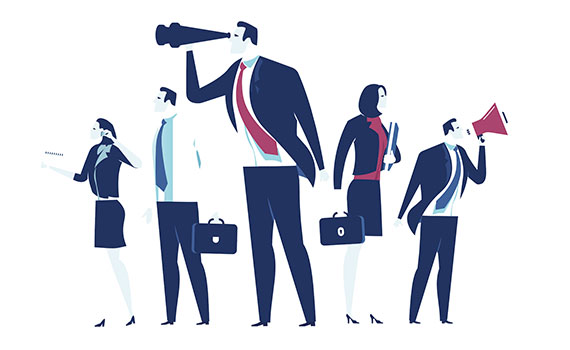 This article was first published in the June 2020 International edition of Accounting and Business magazine.
There is widespread consensus that corruption distorts the activities of the state and ultimately affects economic growth and the quality of people's lives. A 2017 report from the International Federation of Accountants, The Accountancy Profession – Playing a Positive Role in Tackling Corruption, highlighted the vital role accountants can play in preventing and detecting corruption in government and business.
One field where accountants can use their skills to make a difference is in anti-corruption agencies. Most countries have set up such agencies as part of their strategy to address the challenge of corruption and illicit financial flows. As well as investigating cases, they may conduct prevention and education activities to enhance accountability and transparency in public governance.
People who commit corrupt acts often go to great lengths to cover their tracks, hiding information in common business transactions. Accountants are well qualified to make an active contribution to uncovering these acts, thus enhancing the overall effectiveness of the agency.
As part of their training, professional accountants are taught to pay close attention to the details of the data they examine. It is an aptitude that, when combined with observational and deduction skills, makes them excellent detectives and a valuable resource in investigating corruption cases.
Our research into anti-corruption agency hierarchies across Asia, Africa and Europe has revealed that finance professionals with a background in accountancy, auditing or taxation can be found working in a range of roles and capacities – from financial accountants to junior and senior investigators, team leaders, managers and directors, right up to chief commissioner level.
The skills they use primarily involve close analysis of financial data, but can be grouped into four categories.

Accounting skills
Anti-corruption agencies are unusual in the way they use funds and incur expenses, and as such, require special funding arrangements, usually from the Treasury Reserve and other sources. Corruption investigations can be costly to run and may include elements of subjectivity in allocation of costs – for instance, when compensating informants. Perhaps contrary to perception in some countries, independent anti-corruption agencies are subject to audit and must comply with financial reporting obligations.
As in other organisations, accountants working in the accounting and finance departments of anti-corruption agencies are called on to provide financial information for the agency's decision-makers. Their duties here include summarising the agency's financial performance and status by preparing relevant financial statements. In the anti-corruption environment, accountants can be expected to be particularly vigilant in the area of compliance with federal, state and local financial and legal requirements.

Basic analytical skills
Finance professionals in investigative roles report that they use basic analytical techniques to gain a better understanding of suspect transactions, to uncover leads, and ultimately to obtain documentary evidence. For example, they might conduct a careful cross-checking of a suspect's staffing costs (financial information) against the number of people employed (non-financial information), to show that unauthorised payments have been made.
Or they might conduct a detailed walk-through test to track a suspect financial transaction all the way through the organisation's accounting system from inception (ordering goods) to final disposition (receiving goods). The exercise might not produce any incriminating proof as such, but the findings may prove useful in subsequent interviews, allowing investigators to corner suspects by identifying inconsistencies in their statements.

Advanced skills
Investigators may start the process by seeking answers to simple questions to establish the basic facts of the case – who is involved, when the events took place, whether anyone else is accountable. In complex cases, accountants may also be required to integrate accounting and auditing as well as investigative skills as they drill down into specific details in pursuit of the ultimate goal – securing evidence of corrupt transactions.
Other activities include:
reviewing findings from intelligence agencies, forensic laboratories and other investigators to develop profiles of potential suspects
interviewing suspects and witnesses, and sifting through contradictions in the versions presented
planning 'sting' operations
collating evidence to support a case, preparing files for prosecution and ultimately testifying in court.

Management skills
Lower down the anti-corruption agency hierarchy, at department level, accountants may supervise the administration of individual corruption cases and assess the resource implications. They may also follow developments in the political sphere and legislative events that are relevant to the anti-corruption agency. At the national level, the role may also involve engaging with intelligence, law enforcement and government partners.
At the summit of an agency, a finance professional may be engaged in a strategic role in the country's fight against corruption. This might include aligning the agency's mission and direction and establishing priorities to implement national strategy.
Given the globalised nature of corrupt transactions, agency staff may also attend international platforms that bring together major stakeholders. At the highest level, this may involve signing, ratifying and implementing conventions, such as the UN's Convention Against Corruption (UNCAC).
Finally, accountants may be involved in helping agencies conduct reviews – for example, as part of UNCAC's peer review mechanism, which produces country review reports.
Fighting corruption is a tough job, made even tougher by the globalisation of crime. By using their skills, accountants working in anti-corruption agencies – from junior staff to high-ranking officers – can play an active part in turning the tide.

Mohammed VS Ashraf-Khan FCCA is a finance professional currently conducting doctoral research into anti-corruption agencies.