Richard Martin,
Head of Corporate Reporting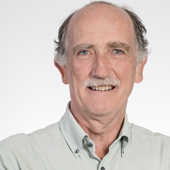 Richard's role involves monitoring and scrutinising developments in financial reporting - particularly within IFRS - and integrated and narrative reporting. His analysis of these issues helps mould ACCA policy.
He is also Chairman of the Accounting Expert Group at the European Federation of Accountants and Auditors for SMEs (EFAA), and a member of the reporting policy groups at Accountancy Europe.
Richard has been a member of the European Commission Expert Group for the evaluation of the IFRS Regulation.
He has also contributed to working parties for the ISAR group at UNCTAD, looking into Reporting and Sustainable Development and in developing accounting guidance for SMEs.