Resources and photos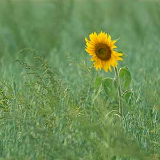 Working together, thinking digital, focusing on recovery
We're proud of the impact our members and future members are making in finding solutions, harnessing digital and driving recovery in a world that has been changed dramatically by Covid-19. Their expertise and ethical judgment is changing the future. And changing it for the better.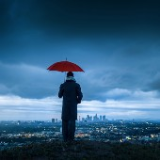 Focus on digital
Technology is underpinning many of the business solutions being implemented in response to Covid-19. More than ever, accounting professionals need to have advanced digital knowledge and practical skills – able to use and harness new technologies and guide digital investment and decision making. With our quarterly theme focussing on digital, ACCA will support our community with new and existing products and resources, supporting our members and future members in adapting their ways of work and digital capabilities as they work towards sustainable recovery.
Watch this video with the conference highlights
On 18 September 2020, ACCA Hong Kong hosted its 70th Anniversary Virtual Conference themed 'Power ahead the next decade'. In the era where changes will happen to every business, every community and every life, the conference gathered thought-leaders and subject-matter experts to explore how businesses can see the world differently, how they go beyond innovating their products and services, their customer experiences and business models. Watch the video highlights now!
Online registration
(for members only)
ACCA Member (online enrolment): HK$300
Enrol before Tuesday, 15 September 2020
Registration via enrolment form
ACCA Member / Affiliate / Student: HK$320
Staff of Conference Sponsor / Staff of Approved Employer / Member of Supporting Organisation: HK$420
Non-member: HK$530
Enrol before Tuesday, 15 September 2020