Message by Chairman of ACCA Hong Kong
Ernest Wong, Chairman, ACCA Hong Kong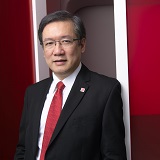 On behalf of ACCA Hong Kong, I would like to extend my warmest welcome to all participants at ACCA Community Day 2020, our first-ever rickshaw race online!
The ACCA Community Day has been an annual flagship event for 22 years. With an aim to support the underprivileged community locally, ACCA has been organising this exciting rickshaw competition event at Chater Road in Central for over two decades. Each year, we are excited to have active participation from the accounting and finance industries, as well as many global and local corporations in Hong Kong. The great donations and fun we had throughout the years has allowed us to build strong connections with the local community as a profession.
The year 2020 is a very special one. It is a challenging year for all of us globally, facing disruptive changes in life and at work. The world has been changed dramatically by Covid-19, and has definitely brought significant challenges to the accounting profession.
With the local pandemic situation, big scale events like our usual Community Day would not be possible. Nevertheless, we are excited to host this year's event in a brand-new format under the new normal. We feel that it is important to carry on this tradition, as the meaning of this event goes beyond numbers. It has become a tradition well-loved by the general public and business community alike. It is also ACCA's strong commitment to bringing love and care to our society, as we have been growing along with Hong Kong since our establishment in 1950. We are very proud to unite with our members and dedicate ourselves in helping our community via this online event, as a perfect wrap-up of our 70th anniversary celebrations!
We will be having the rickshaw race online, via Augmented Reality (AR) camera. We very much hope that all of us can experience the excitement and fun amid the tough time, and at the same time, sharing love and support to local community in need.
I would like to sincerely thank our Corporate Sponsors for their generosity and unfailing support. Thanks also to all participants, donors, ACCA members and partners for their tremendous support!
Over the years, ACCA Community Day has motivate hundreds and thousands to get engaged in giving love and care to the less fortunate. Let's keep the momentum going in a new, digital way! Thank you!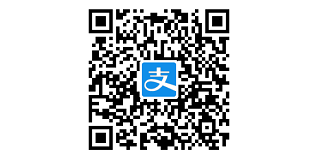 Your donation is much appreciated!
Simply scan the Alipay QR code above to make the donation - it's that easy!
Alternatively, you can make your donation by transferring funds directly to the bank account:
ACCA Charitable Foundation Limited
HSBC A/C: 500-120415-001
---
Donations of HK$100 or above are tax deductible. Please send the deposit slip / screencap of the donation payment to hkinfo@accaglobal.com with your contact details if you need a receipt.