Message by Chairman of ACCA Hong Kong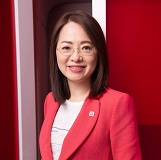 On behalf of ACCA Hong Kong, I would like to extend my warmest welcome to all participants at the ACCA Hong Kong Community Day 2021!
Over the past two years, we've been experiencing exceptionally challenging times, and we've all learnt to adapt quickly to the changing world in order to survive and thrive. As the leading global professional body, ACCA's commitment to safeguarding our members' global competitiveness and employability only grows stronger amidst these difficult times. While our commitment is not limited to our members and the profession, we also put our community's needs at the heart of our collective efforts at ACCA. Our community work has become even more critical in a post-pandemic era – contributing to a sustainable recovery and a better future for all.
The ACCA Hong Kong Community Day has been an annual flagship event since its inception in 1997. With an aim to support the underprivileged in our local community, ACCA has been organising this fun and exciting rickshaw race at Chater Road in Central, and has become a well-loved tradition by the general public and business community alike. This signature event has successfully raised over HK$21 million since 1997, offered the much-needed support to help realise many meaningful charitable projects for the betterment of the Hong Kong community.
In light of the continued Covid-19 pandemic and its related uncertainties and restrictions, we have decided to transition this year's Community Day from in-person participation to a virtual running event. The decision was made to protect the health and safety of hundreds of participants, volunteers and guests.
Themed 'Rickshaw run around the world in 18 days', we will be organising a virtual run where participants can run anytime and anywhere between 16 December 2021 and 2 January 2022 (18 days). The cumulative distance by all participants will contribute to ONE ultimate goal – to go around the world in 18 days! Through this meaningful initiative, we very much hope that we could all lead a healthy and sustainable living amid today's global health crisis. And by aiming for the same goal, we can certainly go a longer way together!
I would like to sincerely thank our Corporate Sponsors, Co-sponsors, and Participating Companies / Institutes for their generosity and unfailing support. Thanks also to all participants, donors, ACCA members and partners for their tremendous support! The proceeds raised this year will go towards the programmes targeting various disadvantaged segments in our community organised by three beneficiary organisations.
We are very proud to unite with our network of members, future members, employer partners and stakeholders, and dedicate ourselves in helping our community via this virtual run with charitable causes. Let's spread this positive energy, and put on your running shoes now! Thank you!
Jennifer Tan
Chairman of ACCA Hong Kong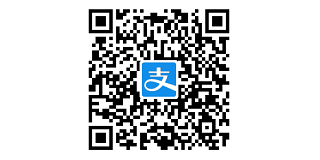 Your donation is much appreciated!
Simply scan the Alipay QR code below to make the donation - it's that easy!
Alternatively, you can make your donation by transferring funds directly to the bank account:
ACCA Charitable Foundation Limited
HSBC A/C: 500-120415-001
---
Donations of HK$100 or above are tax deductible. Please send the deposit slip / screencap of the donation payment to hkinfo@accaglobal.com with your contact details if you need a receipt.