Beneficiaries and their projects
Thanks to all our sponsors and donors, we have raised a total of over HK$21 million through the annual ACCA Hong Kong Community Day since 1997, which helped realise many meaningful projects of charitable organisations.
This year's proceeds will benefit the following programmes targeting specific underprivileged segments in our community.
Healthy Hong Kong Limited 快樂港仁有限公司

Introduction 機構簡介

Healthy Hong Kong is a licensed charity organization in Hong Kong (Inland Revenue Ordinance no. 91/13924) and was established in January 2015. We are a small-scale NGO that without any subsidies from Hong Kong Government or other funding. The running of our organization solely 100% depends on enterprises or personal donations.

「快樂港仁」(Healthy Hong Kong)成立於2015年1月,為香港註冊的非政府資助慈善機構,所有收入來源全由公眾籌募所得 (慈善稅務登記號:91/13924)。

Our vision 我們的願景

"We hope Hong Kong people are happy and healthy all the time"

希望香港人時刻健康、快樂

Our Mission 我們的理念

To provide free Chinese medicine services to low income group or elderly in Hong Kong in order to release their burden.
To fill the SERVICE GAP between welfare system and social needs.
To provide clinical practice and training for junior Chinese Medicine Practitioner.

「施藥救貧」

以贈醫施藥方式為有需要之長者、低收入及惡劣住所人士提供中醫醫療費用資助,以減輕其生活上的醫療經濟負擔。
填補現有社會福利服務及社會需求之間的不足。

「培育新醫」

為剛畢業或年資較輕的註冊中醫提供臨床實習機會,同時為中醫新生代提供培訓及就業機會。

Project Concern Hong Kong 香港醫藥援助會

The Eye Care Service Sponsorship Program will be carried out by our eye service team in the eye clinic at Tsz Wan Shan and Health Education and Resource Centre in Lei Cheng Uk Estate for the following purposes:

To provide sponsorship of eye care services to the needy persons to alleviate the burden of medical expenses and receive the treatment in time and in need
To fill the service gap by providing affordable eye care service in the community
To encourage the disadvantaged groups to conduct regular eye care consultation

For those who are eligible to join the sponsorship program can visit our eye clinic or health resource centre for (a) an ophthalmic examination or (b) a refraction service. Eye health education talk will be also provided to the public.

(a) Ophthalmic examination will be conducted by an ophthalmologist in our eye clinic at Tsz Wan Shan. It includes visual acuity test, examination of eye diseases, intra-ocular pressure measurement and eye health assessment.

(b) Refraction service will be conducted by optometrist at Health Education and Resource Centre. The service includes vision assessment, intra-ocular pressure measurement, binocular vision test, strabismus assessment, stereopsis test, colour perception test and macular screening.

(c) Eye Health Education

A registered optometrist will be assigned to conduct eye health talk to the public. This could educate the public on the awareness of eye care, and provide knowledge on some common eye diseases. During the program period, 2 eye health talks will be carried out. Hybrid health talks (physical and online health talks via Zoom) will be conducted.

It is a 2-year project and 420 people will be directly benefited from the project.

Hong Kong Society for the Blind 香港盲人輔導會

Name of project 計劃名稱

[吞嚥樂]-重拾飲食樂趣

JOY to SWALLOW

Project Background 計劃背景

As at 15th October 2021, there was over 78% of the residents in Kowloon Home for the Aged Blind suffered from different degree of swallowing difficulties. Swallowing difficulties, or chronic dysphagia, can lead to serious health problems and psychosocial concerns. Therefore, there is a great need in providing appropriate "effective" intervention service to eliminate the negative impact of swallowing difficulties in their latter part of life.

迄至2021年10月15日,近78%九龍盲人安老院長者受不同嚴重程度的吞嚥困難情況影響。長期吞咽困難會導致身體上面及社交上面不同的障礙及關注地方,所以能在社區推行有效的智能手機訓練方案能大大減低吞咽困難所造成影响。

Effective intervention can be enhanced with the use of adjuvant visual biofeedback from surface electromyography (sEMG) to monitor muscle movement during intensive swallowing exercises.

此計劃透過通過使用量度吞嚥表面肌電力量 (sEMG) 的輔助視覺生物反饋, 負責計劃的言語治療師、職業治療師能攜手監測吞嚥練習期間的肌肉活動情況,亦可以適時介入訓諫成效。

Project Content 計劃內容

JOY to SWALLOW [吞嚥樂]-重拾飲食樂趣

The following "FOUR" distinguish features enhanced the "effectiveness" of therapy training session for the elderly with chronic dysphagia greatly.

本計劃俱有以下"四個" 優點, 大大提高吞嚥困難治療訓練的"有效性"。

1. Exercise at Elderly's Home 安心在院舍內接受訓練

Convenient for you to do the daily exercises under therapy assistants' supervisor
儀器體積細小、治療助理根據言語治療師、職業治療師的評估建議及訓練方案,透過手機專用程式設定,進行日常訓練工作。

2. Feedback in Hand 實時反馈

Visual feedback about what elderlys' muscles is doing without complicated procedure
治療助理無需使用複雜分析及研究工具,透過手機專用程式。可直接將訓練成果透過聲音或放大圖像給予視障長者實時吞嚥肌肉活動回馈。

3. Track the Progress in Smartphone 智能手機互動

Feel empowered as review your success and achievements
治療團隊和視障長者可透過手機專用程式,可一覽無遺追踪訓練進度。並可作即時溝通及互動,促進訓練成效

4. Connect Directly to therapist 治療師互動

Share the progress automatically
所有視障長者吞嚥訓練進度及結果,會即時透過智能電話推送到負責治療師。讓治療師緊貼各長者的訓練進度,作適時修改。

Duration 計劃推行日期

February 2022 to January 2022
2022年2月至2023年2月

*Dr. Calvin Chi Kong YIP ,Associate Professor (Occupational Therapy) , School of Medical and Health Sciences, Tung Wah College is the project co-leader.

本計劃承蒙東華學院醫療及健康科學學院副教授葉志剛博士為聯合計劃負責人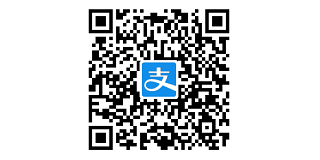 Your donation is much appreciated!
Simply scan the Alipay QR code below to make the donation - it's that easy!
Alternatively, you can make your donation by transferring funds directly to the bank account:
ACCA Charitable Foundation Limited
HSBC A/C: 500-120415-001
---
Donations of HK$100 or above are tax deductible. Please send the deposit slip / screencap of the donation payment to hkinfo@accaglobal.com with your contact details if you need a receipt.