Corporate Sponsors, Co-sponsors and Participating Corporates / Institutes
We are tremendously thankful for the generosity and unfailing support of our Corporate Sponsors, Co-sponsors and Participating Corporates / Institutes.
Corporate Sponsors
Co-sponsor
NEC Hong Kong Limited

Established in 1984, NEC Hong Kong Limited has been rapidly expanding its activities to meet growing customer demands in Hong Kong, Macau and mainland China.

As a leading information and communications technology provider, NEC HK provides innovative solutions and infrastructure to promote safety, security and enhance the quality of life for individuals and the community. NEC HK's expertise includes solutions for carrier networks, biometric identification, smart city, artificial intelligence, public safety, cloud computing, enterprise applications and infrastructure, unified communications, smart transport solutions, multimedia displays and smart energy, as well as the provision of managed services and contact centre services.

In addition, NEC HK provides advanced display & visual products, server & storage, telecommunication and networking solutions. With a comprehensive range of technical experts and resources, NEC HK offers professional tailored solutions to meet the dynamic needs of customers in various industries. NEC HK is the one-stop answer for innovative technological excellence.

NEC is a registered trademark of NEC Corporation. All Rights Reserved. Other product or service marks mentioned herein are the trademarks of their respective owners. ©2021 NEC Corporation.
Participating Corporates / Institutes
Participating Corporates / Institutes

Chartered Accountants Australia and New Zealand (Hong Kong) Ltd.
CW CPA
Deloitte China
EY
Hong Kong Metropolitan University
KPMG
PolyU Hong Kong Community College
PolyU SPEED
PwC
Stepworks Company Limited
The Society of Chinese Accountants & Auditors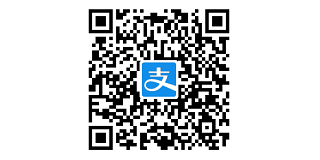 Your donation is much appreciated!
Simply scan the Alipay QR code below to make the donation - it's that easy!
Alternatively, you can make your donation by transferring funds directly to the bank account:
ACCA Charitable Foundation Limited
HSBC A/C: 500-120415-001
---
Donations of HK$100 or above are tax deductible. Please send the deposit slip / screencap of the donation payment to hkinfo@accaglobal.com with your contact details if you need a receipt.