A plethora of different guidance for reporting on sustainability has left CFOs floundering. What could make them take ownership of this important issue? Ramona Dzinkowski reports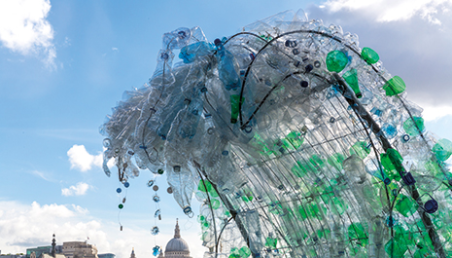 This article was first published in the September 2016 international edition of Accounting and Business magazine.
Given the central role of the finance function in measuring, reporting and managing the value of a company, it's not surprising that the role of the CFO in managing and reporting on corporate sustainability is growing, albeit, some may argue, at too slow a pace. In its 2013 survey, CFOs and Sustainability, Deloitte reported that 73% of the CFOs polled saw a strong link between sustainability performance and financial performance.
When asked about their own roles, however, only 43% were called upon as a matter of course to help set sustainability strategy, and only 45% were always involved in strategy execution. These results show a marked increase in involvement compared to the previous year – in 2012 27% of CFOs were always involved in setting sustainability strategy, and 32% in its execution.
So what might explain the reluctance on the part of finance chiefs to embrace sustainability reporting as their domain? First, we recognise that the office of the CFO has a very broad and expanding range of accountability. Aside from already having enough to do, the answer may lie in the fact that when it comes to standards for sustainability reporting, there are just too many cooks in the sustainability standards kitchen.
Originally, sustainability reporting meant 'accounting for the environment', beginning with estimating contingent liabilities associated with environmental damage. However, over the past 20 years, its scope has grown dramatically to include, for example, social and human rights issues (such as conflict minerals disclosure) and diversity factors. As KPMG has revealed in Carrots and Sticks, its latest review of environmental, social and governance (ESG) reporting, there has been a surge in sustainability reporting requirements, guidance and frameworks, resulting in roughly 383 different reporting instruments being applied in 64 countries in 2016, 248 of them mandatory and 135 voluntary. This compares with 35 mandatory and 25 voluntary instruments in 2006.
These instruments include regulation and policies like sustainability reporting requirements issued by governing bodies or governments, financial regulators or stock exchanges; self regulation by industry following specific industry frameworks; guidance or recommendations for public reporting on a single topic like greenhouse gas emissions; voluntary standards and guidelines for sustainability reporting such as the Global Reporting Initiative (GRI) or the US Sustainability Accounting Standards; and standards on sustainability assurance.
Stock exchanges and financial market regulators have become increasingly active in issuing disclosure requirements, accounting for roughly one-third of all sustainability reporting instruments reported in the study. Between 2013 and 2016, the number of reporting instruments from this group has roughly doubled from 23 to 44. Overall, one in three instruments apply exclusively to large publicly listed companies, and the remaining two-thirds apply to either all companies or governments/state-owned enterprises. This includes instruments like the Guidance Regarding Disclosure Related to Climate Change issued by the US Securities and Exchange Commission in 2010. Over the same period, the number of instruments specifying disclosure in the annual report had increased by almost 100%.
A research paper recently released by ACCA/Climate Disclosure Standards Board (CDSB), Mapping the sustainability reporting landscape: Lost in the right direction, congratulates the many organisations weighing in on ESG reporting, but also reveals some unintended results of too many cooks in the kitchen.
More specifically, the report concludes: 'The disparate reporting practices that have arisen from a multiplicity of reporting requirements dilute or impair the usefulness of information for readers, and may lead to distorted views of corporate performance, inaccurate valuation and difficult decision-making.
'Some organisations complain that the many and various actions that are being taken to move corporate reporting into a new era have resulted in a patchwork, labyrinth or jigsaw of reports, frameworks, protocols, codes and standards that impose sometimes conflicting and sometimes duplicative » requirements on organisations but do not result in information that is any more useful for users. Companies feel that this presents them with undue reporting burdens and multiple dilemmas.'
The table on page 40 demonstrates the overlap of information requirements from several sources.
While the ACCA/CDSB report helps to illustrate why many CFOs might want to give sustainability/ESG reporting a wide pass, there is growing evidence to suggest that it is indeed the finance function that has the most to contribute to the sustainability agenda.
According to Brent Bergeron, executive vice president of corporate affairs and sustainability at Canadian based Goldcorp, one of the world's largest producers of gold, the finance function in his company is inextricably linked to its sustainability agenda. Site reclamation and 'externality management' is a significant liability/cost for responsible gold mining companies, he says, and the finance function naturally has a central role in planning for contingent liabilities. For example, in 2014 Goldcorp secured a bond in the amount of US$40.1m to cover 100% of the closure obligation related to its Elenore mine site in northern Quebec (see box).
As to how the finance function and sustainability interact, Bergeron explains that it's a collaborative effort. 'We integrate the finance team to access the metrics that we require to be able to make changes to our sustainability objectives. They are quite involved in working on the proposals for any type of new sustainability solution, basically letting us know how this new solution or project will actually derive value over the life of a mine.'
Whether or not the standards-setters/framework developers are getting closer to a specific roadmap for sustainability reporting, Bergeron says the GRI is heading in the right direction: 'I think it's on the right road, and it's just a matter of not having competing processes or competing organisations when it comes to doing this. Modernising some of the existing standards that have been adopted by a large number of industries right now is probably the focus that should be played out.'
With the creation of the Global Sustainability Standards Board (GSSB), an independent operating entity under the auspices of the GRI, work is in progress to transition from the G4 Sustainability and Reporting Guidelines to GRI Sustainability Reporting Standards (GRI Standards). According to Eric Hespenheide, chairman of the newly created board, what the GSSB hopes to accomplish is to make the transition from the G4 guidelines to an interrelated series of sustainability reporting standards.
Following an extensive public comments period, he explains, the GSSB will issue that initial set of standards by the third calendar quarter in 2016. Concurrently, it is preparing to begin its sector standards work, which will draw on what the US Sustainability Accounting Standards Board (SASB) and others have done. However, he adds, 'our sector approach will be appropriate for an international audience and the sector standards will be developed inclusively with input from a very wide range of stakeholders'.
Ultimately, the GRI predicts a new format for sustainability data exchange using search engines, and according to Nelmara Arbex, chief adviser on innovation in reporting at GRI: 'The next generation of reporting will be digital so access to this information will be much easier and users will be able to analyse it to make correlations and participate in discussions.'
As to how coherence might be achieved in the ESG reporting territory, ACCA recommends 'the development of a "model sustainability reporting convention". In the same way that financial reporting approaches have been standardised as International Financial Reporting Standards through the work of the International Accounting Standards Board, an equivalent approach to the development of sustainability reporting standards might promote reporting coherence through convergence on shared reporting requirements, measurement approaches and policy objectives.'
All of which may ultimately help to move the sustainability agenda to the office of the CFO.
Ramona Dzinkowski is a Canadian economist and editor-in-chief of the Sustainable Accounting Review
Examples of duplicated requests for information
| High-level disclosure subject | Specific disclosure requests | Requirement |
| --- | --- | --- |
| The nature and activities of the business | The principal activities of the business during the course of the year | UK Companies Act, section 416(1)(b) |
|   | The nature of the business, including its structure and how it creates value | IASB Management Commentary Practice Note, para 24a and 26 |
|   | The organisation's brand, products, services, locations, ownership, legal form, markets served, number of employees and operations, etc. | IR Framework, para 4.4 |
| Source: ACCA/CDSB, Mapping the sustainability reporting landscape: Lost in the right direction | Please give a general description and introduction to your organisation | CDP CCO.1 |
"There is growing evidence to suggest that the finance function has the most to contribute to the sustainability agenda"