Making it to the C-suite is the pinnacle of a corporate career. So here are some things you can do to boost your chances of reaching CFO level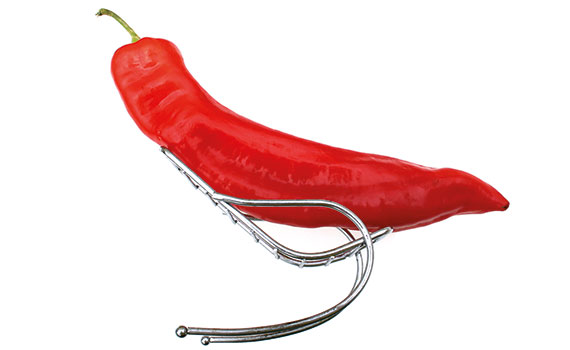 This article was first published in the January 2020 UK edition of Accounting and Business magazine.
What does it take to get to the top of the corporate ladder? Clearly there's no silver bullet but, for the CFO role, there are some well-trodden paths.
For instance, 69% of Fortune 100 CFOs have been promoted internally, according to management consultancy Russell Reynolds Associates, so a solid grounding with your current company might be a good start.
Perhaps you'll take a step back in order to move forward. In one case cited in Crack the C-Suite Code, by executive leadership and development expert Cassandra Frangos, Kelly Kramer left a 20-year career at GE for a role as a senior vice president, corporate finance, at technology conglomerate Cisco, on the understanding that she was on a succession path. Three years later she was elevated to CFO.
Entrepreneurial types may take 'the path with a riskier profile', says Frangos, citing a banking CFO who relinquished a coveted senior role at a Fortune 100 firm to accept the top finance job at a much smaller organisation.
There are some patterns, though. 'Being willing to do lots of different jobs and taking on assignments no one else wants is a common story,' says Frangos, adding that 'you should be seen as a key industry expert, as well as the financial expert'.
In 2008 Deloitte UK set up a Next Generation CFO programme, now adopted on a global basis, to support finance professionals who are up to three years away from their first CFO role. 'We often hear that, in their current roles, participants do not have the opportunity to engage with both the internal and external stakeholders they will be expected to have regular contact with when they enter a CFO role,' says Richard Muschamp, partner and leader of the programme. 'This can mean they don't always have sufficient experience of dealing with shareholders, analysts and the media. From an internal stakeholder perspective, they also have limited exposure to the board.' Deloitte's programme addresses those issues and more, he adds.
Muschamp encourages finance executives eyeing the top job to think about the experiences they are gaining from each role and what perspective each of them brings. 'Boards look for breadth as well as depth of experience when they make the decision to appoint, and this is likely to mean candidates will spend time elsewhere in the business as well as at the centre,' he says.
'At every stage they will be looking at how candidates delivered results, how they led their team and what impact they made on them. These skills allow candidates to become a partner to the CEO, with the experience to deal with a range of challenges. While luck can help in some cases, you also make your own, so keep your goals in mind.'
To best prepare themselves for the role, Muschamp recommends aspiring CFOs to 'seek 360-degree feedback to understand the perspectives of those around them; gain awareness of the various stakeholder roles; understand the dynamics of a board; and network with peers, both within and outside of your organisation'.
So what did the path to CFO look like for some ACCA members? For Matthew Thornton FCCA, CFO at Ardian Group, the world's fourth largest private investment manager in terms of assets under management, his path became clear at age 25 after leaving professional practice to join the finance team at Royal London.
'Working for a large corporate means you are able to attain a much stronger understanding of the wider business, and this for me was far more interesting,' says Thornton, who progressed through the company's ranks while completing his ACCA Qualification.
Having gained a strong understanding of the financial reporting requirements of the firm, Thornton successfully applied for the 'unique opportunity' that arose within the investment back-office. The position provided a deep dive into the investment business, and the 'exceptionally long hours' he was prepared to put in equipped Thornton to provide strong, knowledgeable support to the business in many other new projects and initiatives.
'Ultimately, I was able to become more and more valuable to a broader set of stakeholders, and this in turn makes you a valuable asset to a firm,' he says. 'Some of the best advice I ever received as a young professional was precisely that: make yourself invaluable to your employer.' That means putting your hand up for whatever needs doing, counsels Thornton, who moved to Ardian in 2014. 'I believe that if you work for a company, then anything that helps that company to operate or grow is ultimately part of your responsibility.'
Thornton credits 'working with some great people and for strong, ethical companies' as important factors in his professional growth and development. 'Being good with people is important in any organisation, and especially in a role in finance, where you must interact with every team and across multiple levels of seniority,' he says.
The bigger picture
Thornton also encourages accountants to see the bigger picture. 'You have to consider the context and potential additional consequences of any information you provide, delivering it as clearly and fully as possible,' he says.
'Finding the right fit for you is also important. It's surprising how differently firms operate, depending on their size, industry, history, ownership, geography and many other factors. While gaining the most personal knowledge and experience possible is key to opening doors, it is important to recognise what attributes and limitations you have as an individual and to then look for the best match, in terms of the type of role or firm you work for. It is also key to understand the culture of any firm you work for, and to respect that fully to ensure you can integrate.'
Lee Kelly FCCA had always aspired to a CFO's position. Now, as CFO at Immerse, a virtual reality training platform, she says her strategy has been 'to grasp opportunities as they arise'.
'I spent a long time at BancTec, starting as an assistant management accountant and working my way up to finance manager,' she says. When a department head left to join a start-up company as CEO, Kelly accepted the offer to go with him. 'It was risky, moving into the start-up arena,' she admits.
After completing a due diligence project for another start-up, Immerse, during a fundraising round, Kelly was invited to join the company as CFO. She believes her qualification was a good start towards achieving her goal, but knows that 'you have to be able to prove yourself'.
Her advice is to persevere. 'Make the most of opportunities: shadow somebody if you can, or step into a temporary role to get another aspect of the business,' she says. At BancTec, for instance, Kelly would spend time at the processing sites 'to see what these people were doing and understand how the costs we had were generated'. And finally, provided you have the right support, 'be prepared to take a risk'.
Peta Tomlinson, journalist
"You should be seen as a key industry expert, as well as the financial expert"