Despite powerful rumblings that audit arms should be split off as ringfenced businesses, the multidisciplinary model has plenty going for it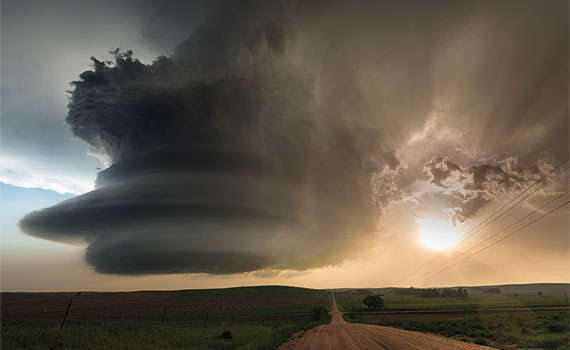 This article was first published in the January 2020 International edition of Accounting and Business magazine.
Following a string of high-profile UK corporate collapses, public faith in the audit is arguably at an all-time low. The question that hangs in the air is, what can and should be done about it?
In April, after an investigation into the competitiveness and resilience of the UK's auditing sector, the Competition and Markets Authority recommended the separation of audit from consulting services. Not for the first time, the multidisciplinary model favoured by larger accountancy firms is under the spotlight. The possibility of audit being siloed as a standalone business is, it seems, closer than ever.
Over the past decade, accountancy firms, particularly the largest, have reinvented themselves as professional services providers. Their rebranding reflects the shrinking proportion of firms' earnings brought in by accounting and auditing. PwC's global income from audit and assurance in the latest financial year, for example, was US$17,382m, although the figure includes risk assurance and other assurance work – a not inconsiderable business. Consulting income amounted to US$14,369m in the same year.

A past, but also a future?
The multidisciplinary accountancy firm is a well-established model, but does it have a future? A report produced by ACCA with CA ANZ and the International Federation of Accountants (IFAC), which draws on academic literature, the views of policy experts and an in-depth study of how regulators across the world manage risk, addresses this directly.
The report, Audit quality in a multidisciplinary firm, argues that 'the presence of multidisciplinary firms in a large and evolving corporate reporting system fills a valuable market need'. The audit, it says, 'is fundamental to any market-based economy', but adds that meeting new demand for assurance on new risks from investors, other stakeholders and wider society requires a broad skills base that can only realistically be developed in a multidisciplinary environment.
'A multidisciplinary approach, drawing on deep methodology and frameworks for assurance, combined with specialist and subject matter expertise, is well positioned to meet this need and will increasingly be vital as the market continues to evolve towards integrated thinking in the years to come,' declares the report.
While the landscape in which firms are operating has changed, the report points out that the goal of the audit – to provide users of financial statements with comfort that the financial statements prepared by management are a fair reflection of the business's operations – remains valid. But, it adds, 'the audit profession must be agile' in achieving that goal in a rapidly evolving environment. This means either employing a range of skilled professionals with diverse backgrounds, or buying in the skills when required to meet the increasing demand for assurance from stakeholders and investors.
If the focus of firms does narrow down to pure audit work, then the quality of that work could suffer. 'Superior audit quality can only be delivered if firms have the best people, services and knowledge at hand,' says the report. The multidisciplinary model, it notes, is one of the best mechanisms to develop the skills, expertise and consistency needed for quality audits.
On the 'narrower' issue of whether audit firms should provide non-audit services to existing clients, the report says the question 'is more nuanced' than this, and raises the issue of potential conflicts, 'real or perceived'. It acknowledges that the provision of non-audit services to audit clients raises the perception of a lack of independence. It uses research from the UK Financial Reporting Council to show that the vast majority of non-audit fees comes from clients who are not audited by firms. The value of non-audit services provided to audit clients is 'relatively small and is not on the rise', it adds, in part 'due to the increasing rules in place that limit the non-audit services that can be provided to audit clients'.
Setting a threshold for these levels would be difficult, the report points out, because it would be arbitrary and because the distinction between assurance and non-assurance is not a bright line. Auditors often provide clients with related assurance services, such as interim reviews, for example.
The report goes on to argue that 'services that are permitted quite often are complementary to the audit', while adding that 'demonstrating to the public that perceived conflicts of interest are being appropriately managed is challenging', especially as investors and other stakeholders are beginning to demand more timely information across more platforms.

Mitigated risks
The report argues that the way in which regulation has evolved over the past two decades 'mitigates risks associated with audit firms providing non-audit services to some audit clients'. It also points out that robust rules and policies to mitigate the risks to auditor independence already exist and are under review: 'As this issue continues to be considered, it is important to remember that evidence cited in this paper calls into question the need for sweeping regulatory changes that could have unintended consequences on audit quality.'
Amir Ghandar, CA ANZ's reporting and assurance leader, says that a multidisciplinary base contributes to audit quality, 'but firms and the profession at large must continue to actively establish and demonstrate a culture of integrity through governance, transparency and our core ethics'. Independence rules 'should continue to evolve in order to keep pace with public expectations and emerging challenges', he adds.
Maggie McGhee, executive director – governance at ACCA, says: 'We welcome a robust debate on these issues, which will continue to be important for the profession and policymakers, and encourage a conversation grounded on the facts.'
And Kevin Dancey, IFAC's CEO, says: 'The business case for the multidisciplinary model is strong, and there is significant evidence in support of the model. Let's work with the facts as we continue to best serve the public interest.'

Liz Fisher, journalist
"A multidisciplinary approach will increasingly be vital as the market evolves towards integrated thinking'"