Prepare your practice for the future by preparing your people for theirs, advises Keith Underwood in the first of a two-part series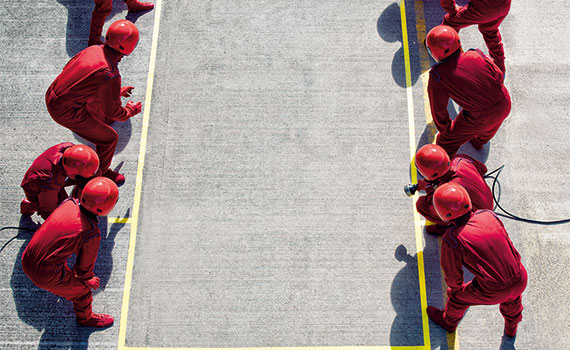 This article was first published in the January 2020 UK edition of Accounting and Business magazine.
There is a growing and urgent need to develop existing employees while hiring new people in order to face the rapidly evolving demands of clients. Talent development and retention, and adapting roles to fit new workflows and client services, will be one of the critical issues for practitioners over the next few years.
The foundation of all this is to set the framework for how your practice will operate, and for whom, over the long term, starting by understanding how you currently operate. Start-up practices that are cloud-based, taking a modern approach to automating compliance while offering value-added services, are in a position to scale quickly and be agile – whether it's around their offering or, more crucially, the people who deliver it. But the more established, traditional practices, with around £1m-£5m in fees, are finding these newer services challenging to implement. They want to update their business model but are finding there is a mismatch between their existing staffing and their organisational structure and processes.
One of the business models that some these practices like to follow is to offer a broad service provision to SMEs and owner-managed businesses (OMBs). But these practices are getting squeezed. Start-up practices can be nimble around the market and squeeze from below, while larger practices have more employees and financial resources to retrain and invest, squeezing from above. As margins from compliance work erode due to automation, outsourcing and commoditisation, a firm's expensive partners and managers need to refocus their abilities towards higher-value services.
These smaller practices need to increase management time and raise investment. The only way forward is to start from the beginning, reviewing existing abilities and offerings. For example, a drive to attract more OMB clients requires partners to assess who the core clients will be and then refocus their marketing activities to appeal to the chosen sector and size of client.
The services a practice offers also need to be analysed. Once understood, you may decide that your offering needs to be expanded. Some examples of additional, value-added services are in the panel below. Whatever you decide on, the style of the advisory services has to reflect the ethos of the accounting practice.

Layered training
There are many calls to move a practice into advisory work, often driven by software providers, but for the move to advisory to be effective, a practice needs to consider if client-facing staff need retraining and reskilling.
The skills to deliver the services outlined in the panel will include interpersonal skills, which are needed for example in payroll, bookkeeping and audit work, by both senior or manager-level roles, as these are the key touchpoints between a practice and the client. Where interpersonal skills currently exist, they may only be with a select partner or partners.
Also vital when offering more advisory-style services are analytical skills, commercial awareness, and an entrepreneurial approach to solving clients' problems and working with them on challenges. Mentoring and coaching by more senior staff or partners can be very helpful here.
The objective of this training is to enable staff to identify any 'half-open door' opportunities with clients and to upskill individuals so they can start engaging with clients at all levels on a more holistic-service spectrum.
You may need to engage outside resources to provide some of the soft skills training, mentoring and coaching. This third-party investment should be measurable against pre-set goals for each individual.

Do you have what it takes?
In developing these abilities and skills, the practice will need to look at the present complement of staff at all levels. Not all managers or seniors, or even partners, naturally make good advisers. It may be necessary to recruit more appropriate staff who have different interpersonal or advisory skills and experience. Some practices are considering appointing non-accountants to lead their advisory and business development services – individuals with strong networks and soft skills.
Not all accounting staff will make the transition, or want to. Most traditional firms of accountants are trying to evolve and train or reskill their staff; however, it might be time to rethink how the analytical and client-facing roles are resourced. If this trend becomes the norm, the historical career structure of the traditional practice will be no more.

Keith Underwood is managing director of Foulger Underwood.
"Some practices are considering appointing non-accountants to lead their advisory services – individuals with strong soft skills"