Get the latest learning in digital technology from ACCA in this new FinTech track.
Overview
As FinTech continues to transform finance at lightning speed, businesses are looking to adapt and upskill quickly to capitalise on the opportunities presented by new technologies.
ACCA's FinTech track includes three cutting-edge courses plus bonus content to broaden your knowledge of the latest digital technology in finance.
Complete the content and earn 21 CPD units, your annual verifiable CPD requirement.
What's included in the FinTech track?
Cyber security: the role of finance professionals online course
Learn about cyber risk, the nature and impact of cyber threats and attacks. You'll also get an understanding of good practices on prevention and response.
Machine learning: an introduction for finance professionals online course
Empower yourself with knowledge in machine learning, its application, ethical considerations and implications for future skills.
Robotics in finance: the future online course
Understand how robotics will shape finance teams and the wider business. You'll also get insights into automation options and learning from early adopters.
Free Bonus Content
Technology and the data landscape webinar
Impact of blockchain webinar
Digital accountant podcasts
Finance: a journey into the future podcasts
Machine learning podcast
Key information
21 CPD hours available
Earn certificates as you pass each online course and complete the bonus content
Special discount for ACCA members
Over six hours of bonus content available
*If you have already purchased one of the FinTech online courses separately, this course will automatically be included in your track, and you will not need to start the course again.
Special discounts for individual and multi-user purchases
Members and non-members - both save with this bundle
Buying in bulk? Save a third with 5 and 10 user vouchers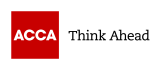 Prices

Access for 6 months
ACCA member price - 149 GBP

Non-ACCA member price -
199 GBP
You will be redirected to an external website for booking.