Investors' tendency to underestimate risk could mean a rough ride for Asian asset prices, warns Manu Bhaskaran, even as economic growth surges across the region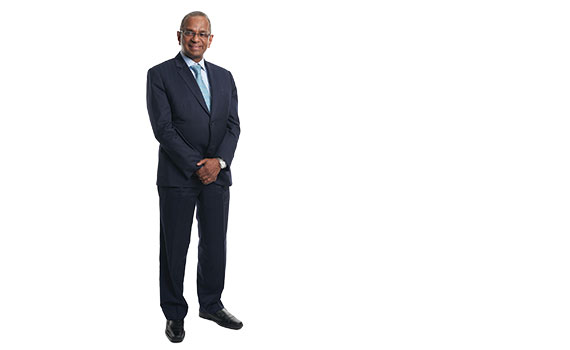 This article was first published in the February 2018 China edition of Accounting and Business magazine.
The new year has started with a string of good economic news. Purchasing manager indices in developed and emerging economies have hit multi-year highs, and the lead indicators suggest the near-term prospects for emerging Asian economies are very good. But the outbreak of protests in Iran and the abrupt weakening of the Mexican peso in December are a sharp reminder of how quickly the risk profile in emerging economies can change.
This is particularly relevant at a time when global investors are stepping up investments in emerging economy assets. According to the Institute for International Finance, global investors' holdings of emerging market bonds reached a three-year high in November, even though credit rating agencies have downgraded many large emerging economies in recent months.
What, then, are the risks that matter in Asia? There are three that might be underestimated by investors.
First, it is now more likely that monetary policy normalisation will proceed faster than anticipated. Not only is economic activity accelerating, but tax cuts in the US will further energise demand in an economy already running close to full employment. This could well persuade the US central bank to favour steeper rate increases.
Similarly, in Asia, stronger growth is set to encourage central banks to raise rates. Singapore has just unveiled strong economic figures for the final quarter of 2017, which means monetary policy may be tightened earlier than expected.
A revival of capital spending will also divert liquidity to the real economy for capacity expansion and away from asset price support. Easy money and low rates have stretched valuations and speculative activity. Tighter liquidity will almost certainly bring a sharp correction in financial markets and a fall in risk appetite, with capital flowing out of emerging markets, putting pressure on emerging market currencies.
A second risk is that the global trade regime is under strain. Protectionism has worsened, with the US weakening the World Trade Organisation's dispute settlement mechanisms by blocking the appointment of new judges to replace those whose terms are expiring. There are also concerns that the US could pull out of the North American Free Trade Agreement and ratchet up trade measures against China. Asian economies have been substantial winners from trade opening and will be big losers if this comes to pass.
Finally, China is keen to address the financial imbalances that have grown with the massive expansion of credit. The economy is likely to slow as credit growth is reined in, hurting the many highly leveraged companies that have invested excessively in new capacity. Financial risks will rise as non-performing loans grow.
While geopolitical risks are a concern, tensions in the Korean peninsula and the South China Sea are unlikely to reach dangerous levels any time soon. None of the protagonists has any appetite for conflict, given the lack of viable military options to secure their objectives.
Manu Bhaskaran is CEO of Centennial Asia Advisors in Singapore
"Tighter liquidity will almost certainly trigger a fall in risk appetite, with capital flowing out of emerging markets"