Return to work initiatives mean that career breaks for family commitments don't have to end up being permanent departures from a business or even the profession itself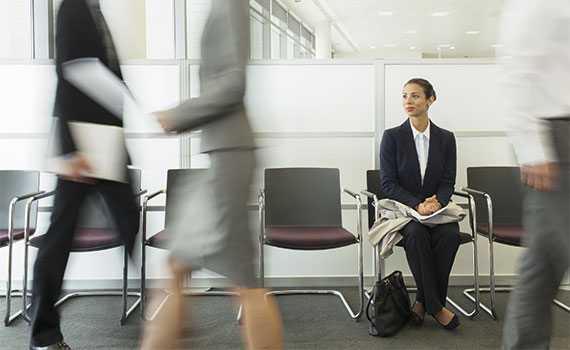 This article was first published in the March 2018 Ireland edition of Accounting and Business magazine.

Talent shortages are forcing companies to look for new ways to source the skills they need. One historically under-appreciated source is returners – people who have taken extended career breaks and now want to return to the workforce. Often they are women going back to work after starting or raising a family, although they may also be those with caring responsibilities for older people (some, 'the sandwich generation', have cared for parents as well as children).
With the largest proportion of female members worldwide of any accountancy body (and their numbers are growing), ACCA is particularly interested in managing the potential of this largely untapped resource. ACCA chief executive Helen Brand, says: 'Looking at our profession, the career promise is about offering flexibility and long-term prospects. The possibility of returning to work after a break is one aspect of this career longevity that we are looking to give our members.'
Getting back into the workplace can be daunting – particularly for those who have been living in a world of nappies and CBeebies. As Lisa Thompson, managing director and founder of the Blue Acorns professionals collective, says: 'These highly skilled, experienced professionals know they have lost touch with up-to-date technical knowledge and skills. But even more crucially, after, say, five years out of the loop, they have lost confidence – and they need that to get back into the workforce.'
Cue return-to-work programmes designed to rebuild confidence and networks quickly. 'Returner programmes provide an intervention,' says Anne-Marie Taylor, founder of Ireland-based Career Returners. 'They help people over the initial doubts to get back to the level they were at before their career break. What has tended to happen is they think they can't return to management level, so they go for an assistant job. They get it, then after a short while think "I could do the senior role". A returner programme helps people to go back to the level they left.'
Goldman Sachs coined (and trademarked) the term 'returnships' in 2008 in the US, when it devised a formal programme offering a paid work placement, like internships for graduates. Many organisations have since copied this, with financial services and professional services particularly embracing the idea.
Deloitte claims to be first in the sector to the party. 'Deloitte's Return to Work programme, launched in 2015, was an industry first,' says Emma Codd, Deloitte's managing partner for talent. 'Since then we have enabled 37 women in the UK to re-enter the workplace and restart their careers. We are incredibly proud of our programme and its participants, and look forward to seeing them go from strength to strength.'
While many businesses target their own former employees, which makes sense given they will have knowledge of the company culture and procedures, they do look and think more widely.
Natalie Gill, programme director of Timewise, a flexible working and hiring specialist, says: 'We are talking to companies about innovative ways they can attract people back to work; the returner programme is one way to do that. Feedback we have from candidates is that they don't want to be treated any differently from anyone else in the organisation. While they don't want to be highlighted, they nevertheless recognise they have a gap in skills – whether that is technology skills, regulatory or legislation that has happened in the time they have been out of work.'
Gill also suggests that, where applicable, employers should recognise any skills acquired during a career gap. 'Employers should not ignore the career break,' she says.
For Gill, a fundamental part of the success is flexibility. 'For returner programmes to work,' she says, 'it is imperative that companies build an element of flexibility not only into the programme itself, but more importantly, into the job or role that the returner will have at the end of the programme.'
Virgin Money's ReCareer programme is typical of many. The company describes it as 'a programme that will support, develop and inspire people who have taken a break from working for whatever reason, give them practical help and an opportunity to get into the career they want'. It is a 13-week professional internship during which participants take on a significant piece of work while receiving tailored returner coaching, mentoring and induction. Technical training ensures they are up to date with industry or professional changes. There are opportunities to network internally with senior members of the organisation, and a buddying system to ensure the returner enjoys the programme.
Sarah Kingsbury, co-chair of the women's network at IHS Markit, a global information and analysis company, points out that 'a returner programme is not free in terms of setup costs and administration, but at least they are now on employers' radars. And with that comes an improved perception of those who have been out of the workplace, and the reassurance for those individuals that their career is not over.'
But she adds: 'We must overcome unconscious bias, assumptions and perception barriers. Because someone has taken time out of work, there can be the sense that they are not as committed to the business or as reliable.'
Even with well-resourced returner programmes, not every story will have a happy ending. 'At the end of a returner programme there is no guarantee there will be a job,' says Taylor. 'Both parties are eyeing each other to see if there is a fit. But it is at least a great opportunity for the company to see if it could work out and for the returner to try the workplace again.'
ACCA would like to be at the forefront of driving returner programmes. Brand says: 'It is a waste of skills when people permanently leave the workforce. Our own members have gone through a challenging education and training process. They've gained great experience and having that permanently lost isn't productive.
'Our lives don't go in straight lines, and the flexibility offered by returnships is important to individuals, families and communities. Returner programmes are part of the pattern of the way the workplace is moving.'
Peter Williams, journalist
"After, say, five years out of the loop, people lose confidence – and they need that to get back into the workforce"