Nominations are now invited for any ACCA members wishing to stand for election to Council at the 2018 Annual General Meeting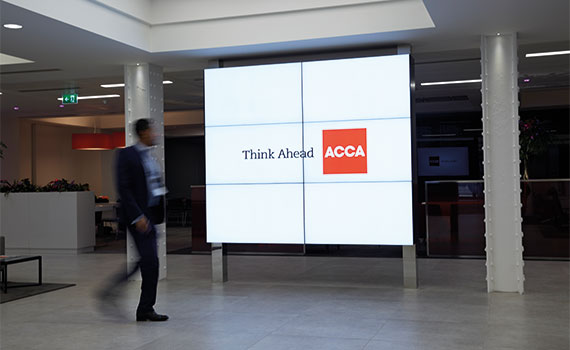 This article was first published in the April 2018 UK edition of Accounting and Business magazine.
Council is the governing body of ACCA and so has a pivotal role in ACCA affairs. Its remit includes:
ensuring that ACCA operates in the public interest and delivers the objectives stated in its Royal Charter
setting the overall direction of ACCA through regular approval of ACCA strategy
ensuring that governance structures are aligned to the effective delivery of the strategy
engaging with ACCA members to explain and promote ACCA's strategic direction
acting on behalf of all members and of future generations of members (today's students)
providing an objective environment for the executive team to explore new ideas and challenges.
Council and the executive team collaborate to devise ACCA's strategy, which is then approved by Council. Delivery of the strategy is the responsibility of the executive team, with governance of the process and performance management provided by Council.
Whatever their geographical or sectoral bases, Council members do not represent particular geographies or functions. They are elected by the membership as a whole. Candidates in the Council elections come from all parts of the world, from every sector of the profession, and represent a wide range of senior positions. Long-term or technical experience is valuable, but so is a proven ability to actively participate in strategic decision-making.
Council-level experience is not necessary, but an understanding of good governance is essential, and personal and professional integrity must be of the highest standard. Experience has shown that those candidates with a previous record of engagement in ACCA activities tend to stand a greater chance of election. ACCA expects members to bring the following skills and attributes to Council:
an ability to take a strategic and analytical approach to issues and to see 'the big picture'
an understanding of the business and the marketplace
communication and networking skills
an ability to interact with peers and respect the views of others
decision-making abilities
an ability to act in an ambassadorial role in many different environments
planning and time management
a willingness to learn and develop.
Anyone wishing to stand must be nominated by at least 10 other members in good standing. Candidates should supply a head-and-shoulders photograph and an election statement of up to 500 words. Candidates are also required to sign declarations of their willingness to comply with, and be bound by, the code of practice for Council members. Candidates will again have the opportunity to produce a short video in support of their election statements. The videos will be posted on a dedicated section of the ACCA website, together with the written statements and photographs.
Further information on Council service and the election process are available at bit.ly/ACCA-Elections, or you can request more information or submit queries via email, to secretariat@accaglobal.com quoting 'Council elections' in the subject box.
The closing date for submission of nominations is 15 August, in accordance with bye-law 16.