ACCA's eighth International Public Sector Conference, held in Singapore, looked at the issues around talent, transparency and accountability in a digital world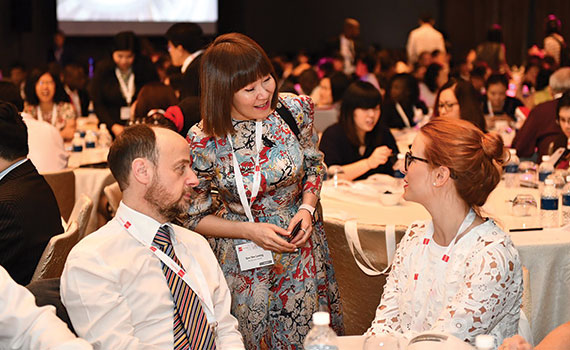 This article was first published in the May 2018 UK edition of Accounting and Business magazine.
In March, Singapore became the first Asia-Pacific host of the ACCA International Public Sector Conference. Co-organised by the Singapore Accountancy Commission (SAC), this year's theme was 'The Digital Public Sector'.
Guest of honour was SAC chairman Chaly Mah. The opening address was given by Alex Metcalfe, ACCA's head of public sector policy, in which he suggested that technology had created new opportunities for governments to interface with the public, as well as providing services and information at an unprecedented scale.
Alan Hatfield, ACCA's executive director – strategy and development, noted the appropriateness of the event's location as Singapore assumes the chair of ASEAN, with a focus on the digital economy and a single digital market across the member nations.
Pace of change
The conference heard that while the digital age provides many new opportunities for the public sector, there are also numerous challenges that come with it. One is the unprecedented pace of change, which Mah said was evolving 'not in a linear manner but an exponential one'. He also cautioned that with data digitalisation, issues of privacy and security had become more crucial than ever. This was in line with the findings of ACCA's 2016 report, 50 drivers of change in the public sector, which named cybersecurity challenges for government as one of the most important global drivers of change.
Panellists and speakers also discussed ways in which finance professionals in the public sector could stay relevant. Dr Koh Chee Wee, director (leadership and workforce capabilities) in the public service division of the Singapore prime minister's office, gave examples of how the city state's public service was preparing for the future. These included implementing a clear vision and mission across the service, redesigning learning and career support paradigms, and embracing technology.'
Education
In terms of professional education, Hatfield described updates to ACCA's curriculum, including the introduction of a new Ethics and Professional Skills module, which rigorously assesses students' ability to demonstrate best practice and principle-based approaches to ethical dilemmas. 'In the age of automation and algorithms, these judgments become more and more important to a professional working in the public sector,' he said.
'We need expertly trained public sector employees,' he added. 'After all, it's the skilled people working in the public sector that can make it stronger, using technology to support and bolster public services. The opportunities and indeed the challenges for professional accountants in the public sector have arguably never been greater.'
Rufus Tan, journalist