As well as transforming the way finance professionals work, the technology revolution will reshape relationships with clients, says Keith Underwood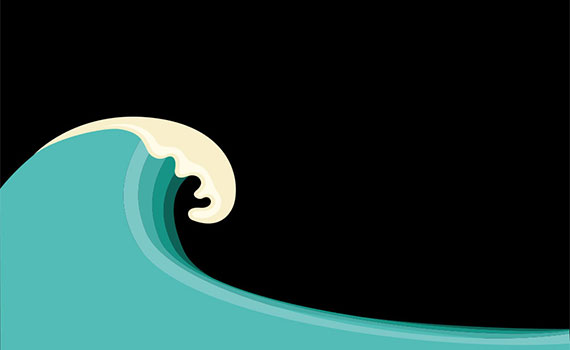 This article was first published in the June 2018 China edition of Accounting and Business magazine.
Revolutionary changes in technology have reached the shores of the accountancy profession. The question is whether this is a wave or a tsunami.
The general move towards digitalisation is being pushed by regulatory requirements, which means that accountants need to clearly identify their relationship with the client and develop a more relevant USP for attracting new clients in the future. They will have to turn data into actionable, value-added advice.
Historically, accountants have been responsible for compliance, accuracy of data, and technical and strategic advice. But technology is opening up opportunities for new workstreams. Some clients will embrace the idea of a digital relationship with their accountant; others will wish to maintain the status quo and continue to expect the same level of contact and personal service. However, the regulatory push means maintaining the status quo is not an option.
The most obvious part of the current wave of change centres on the government's Making Tax Digital (MTD) initiative, with its requirement that quarterly submissions and the delivery of data be in a consistent format that can easily be interrogated by HMRC. MTD is going to iron out situations where clients have 'made do' with bad information in the past.
If we have good or better data – with HMRC running algorithms and interrogating quarterly delivered information – the accountant's role is to ensure that data supplied quarterly is in a format that will not raise queries from HMRC. For this, they need to be a trusted and close adviser.
MTD will also impact on finance professionals' relationships with IT software providers, becoming increasingly reliant and brand loyal. In addition, IT software firms increasingly offer end-to-end solutions to small businesses, including interfaces with banks and suppliers, and links to payroll systems, with seamless communication and updates to the client.
New service lines
The advisory side is key if practices are to bring in new clients, differentiate themselves from the competition and achieve growth. They will need a diverse portfolio of advisory skills and services, which may include some not traditionally considered within the scope of an accountant – eg advising on workflows, operational issues and cyberprotection.
In addition, knowledge of clients' industry and the aspirations, succession and strategic intent of management and shareholders will help accountants reconfigure their services to position themselves as a cohesive advisory hub.
So how do you market these varied services? Many practices are now actively discussing client targeting as part of business development. For example, in one case, a practice has appointed three salaried partners, given them a room and support staff and told them to go off and develop the practice's fintech client base. They have been given 18 months. The ambition is to rapidly build a fee income representing 15% of the total practice within three years. Focus is key.
In a second instance, a larger firm reviewed its client-facing skills and success, and is contemplating the recruitment of client development directors from a non-accounting background. They are looking for individuals who have broad experience outside the profession, have built their own networks or have the ability to build networks with owner-managed businesses. An interesting approach.
Dynamic relationships
Client relationships will therefore change dynamically at various levels of the organisation, and advisers will need flexibility, a high level of IT implementation skills and the ability to explain key benefits to clients. If half of clients in the SME sector are walking around with dashboards on their phones or tablets, then accountants will have to become attuned to selling these services to achieve 'good data' and be adept at discussing outcomes to clients, perhaps on a daily or hourly basis.
Practices that take this innovative approach will be significantly ahead of competitors who change reluctantly. This new environment will continue to evolve constantly.
There is within all this change a matrix that covers type of client, type of service, a multispeed move to full digitalisation, pricing by service and advice, and a deepening of the advisory services offered. Size, age and flexibility of the client/decision-maker will be factors. There are other overlays, too, and these will similarly provide opportunities and niches for the perceptive and receptive accountant.
The waves of change can thus be ridden. Some accountants will cut through them with ease. But tsunamis can be created by delay and inflexibility.
Keith Underwood is managing director of Foulger Underwood Associates
"The advisory side is key if practices are to bring in new clients, differentiate themselves from the competition and achieve growth"