ACCA's proud record in achieving 50/50 gender balance across the membership doesn't mean we should rest on our laurels, says Helen Brand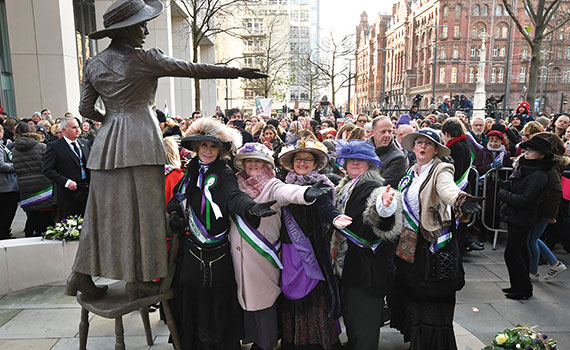 This article was first published in the February/March 2019 UK edition of Accounting and Business magazine.
The theme for International Women's Day (IWD) this year is #BalanceforBetter. It is a call to action to drive gender balance across the world as just one aspect of ensuring diverse representation at all levels of business and society.
When it comes to promoting and celebrating difference, ACCA has a distinguished history. Opportunity and diversity are two of ACCA's five core values, and we were established specifically to open up the profession to people of all backgrounds, based solely on their ability. We've always been an inclusive professional body, proud of our reach and difference.
Looking back, it's amazing to see how far we've come. ACCA is in a strong position when it comes to balance – our membership has a 50/50 gender split, and our Council and executive team are also balanced in terms of men and women.
But there is still work to be done. A recent report commissioned by ACCA from King's College London and the ESRC (Economic and Social Research Council) compared the career trajectories of UK men and women in finance and accounting. It found that, while the career paths of men and women in the sector initially progress in near-parallel, the careers of women decelerated in middle management, due primarily to limited peer sponsorship and a lack of high-profile projects or opportunities in comparison to men. It's at this stage that women take an average of seven years longer to progress up to the next tier – executive level – than their male counterparts.
We believe that it's every organisation's responsibility to support diversity, and to review the way they support and open up opportunities to women – and all under-represented groups.
The accounting profession is committed to improving the workplace experience and progression prospects for women. We need to keep working together on a true, concerted effort to acknowledge long-standing issues, rectify them, and bring about change that creates balance.
IWD 2019 provides a chance for us to celebrate the achievements of a woman who worked tirelessly to achieve balance in the world of accounting – Ethel Ayres Purdie, ACCA's first female member.
One century on since she became an ACCA member, we share an overview of her life (see box opposite) by Professor Stephen Walker of Edinburgh University Business School. A full account can be found in the journal Critical Perspectives on Accounting.
Helen Brand is chief executive of ACCA.
"Ethel Ayres Purdie pursued a vigorous campaign against the unfair treatment of married women in the tax system"