Many of Malaysia's accountants are continuing their careers past retirement age, with organisations keen to utilise their considerable knowledge and skills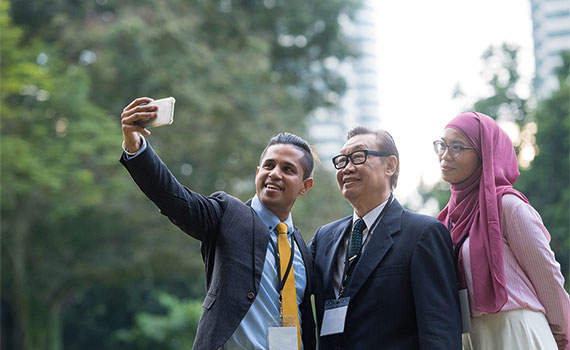 This article was first published in the May 2019 China edition of Accounting and Business magazine.
A growing number of Malaysian accountants and finance professionals are not quite ready to opt for a life of ease when they reach the mandatory retirement age of 60. Increasingly, they are opting for part-time or flexible schedules and are willing to take a salary cut to join another firm.
Several mid-sized firms confirm that they are on the lookout for newly retired senior accountants and finance professionals, provided that they have specialised skill sets and industry knowledge, coupled with valuable professional networks. In addition, they must also be motivated, adept with technology, willing to embrace changes and open to helping or mentoring those coming up the ranks.
Datuk Lock Peng Kuan FCCA, partner and co-leader, audit and assurance, at Baker Tilly (Malaysia), notes that while more accountancy professionals in Malaysia are seeking to work beyond the official retirement age, they are not necessarily finding employment within accountancy firms.
'They may take on different roles, be it as independent directors or in an advisory role, as accountants are usually regarded as the trusted guardian of corporate governance, especially the senior accountants who are highly sought after because of their experience,' Lock says, adding that many Big Four partners are choosing to set up sole-proprietor practices. 'Post-retirement work in another firm, be it small or mid-size, can be as hectic,' he says.
Lock, who is also deputy president of the ACCA Malaysia Advisory Committee, says that accountancy firms should consider recruiting newly retired professionals in areas where specialised skills that can only be attained through experience are required.
'We have hired officers with specialised skills in investigation in our forensic office to help us detect fraudulent transactions. We also have a retired scholar doing research and providing us with opinions and insights from an economic perspective. Similarly, we have hired retired personnel so that we can tap their huge networks,' he says, adding that the firm also retains supporting staff post-retirement.
Slower pace of life
Poon Yew Hoe FCCA, managing partner at Crowe Malaysia, says that the firm is open to hiring retired partners from the large accountancy firms, and 'age is not an issue' if they are individuals with the right capabilities, skill sets and knowledge who can provide a positive contribution.
'In the past we have recruited such candidates with the appropriate expertise,' he says. 'In fact, we are actively looking out for such individuals but it's not so easy, especially if they are bound by non-compete clauses in their partnership agreements after they retire. Others may be seeking a slower pace of life and may not want the pressure of working in a firm.'
However, Poon says that there's a caveat when it comes to hiring newly retired accountants. 'They must be up-to-date in terms of their knowledge of technical issues, professional standards and industry knowledge,' he says. 'If they keep abreast of developments in these areas, they can be in demand by other firms.'
He adds there are also other options available for newly retired accountants. These include joining the boards of listed companies, acting as consultants with niche specialisations, becoming business advisers or setting up new business ventures.
Paul Chan FCCA, president of the Malaysian Alliance of Corporate Directors and former president of ACCA Malaysia, says that accountancy firms and the corporate sector should consider tapping into this body of human capital.
'They should leverage on senior accountants' knowledge and capabilities as well as their networks, which would otherwise be wasted,' he says.
Adapt to the environment
There will obviously be challenges facing newly retired accountants should they take up positions in a new firm. Chan notes that it can sometimes be difficult for senior accountants to work in a new practice. 'They must adapt to the new environment and possibly acquire new skill sets,' he says.
'It's not easy but you need to expand your scope and be able to add value to your new company. If you are set in your old ways and not able to adapt to change, then they don't need you there.'
For Lock, one of the key challenges faced by accountants beyond retirement age is the issue of perception. 'In Asian culture, retirement generally means one has to stay at home and enjoy life,' he says. 'Anyone working beyond the retirement age may be misconstrued as conditioned by their economic situation.'
Lock adds that a further challenge is the cultural clash between different generations. 'The new generation is all about real-time and quick access to information and decision-making,' he says. 'Senior accountants will need to prove to their co-workers what they are able to do.'
MK Lee, journalist
"It's not easy but you need to expand your scope and be able to add value to your new company"