Africa's plastics industry will have to innovate rather than imitate to generate regionally appropriate solutions for coping with the recycling challenge, says Alnoor Amlani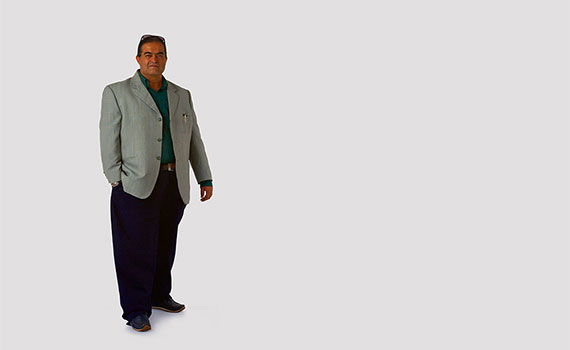 This article was first published in the July/August 2019 Africa edition of Accounting and Business magazine.
Kenyan CEOs in the plastics industry along with a delegation from the Kenya Association of Manufacturers visited Denmark earlier this year to observe the latest technologies and approaches to plastics recycling. Denmark will recycle just over 200,000 tons by 2025 – almost 2% of the EU's overall recycling target of 10 million tons of plastics. That is quite an achievement for a small country that leads by example in the way it collects and manages plastic waste.
In support of the global call by the United Nations Environment Programme to clean up the oceans, 34 African countries have now banned or introduced heavy taxes on plastic bags; 31 of them are in sub-Saharan Africa – the poorest region in the world.
An estimated 270,000 tons of plastic are produced in Kenya annually, solely for packaging. Only about 50,000 tons of that – 15% – is recycled, mainly because there is no good system of collection and sorting in place.
The situation is similar in many African countries, which poses big questions for the continent's well-established plastics industry. Some of the large corporations involved have been in business for half a century, employ thousands of people and are listed on the major African exchanges. But many are experiencing lower profitability and stock prices than their counterparts in developed markets. The trailing 12-month price/earnings ratio for the industry is 13.45 in South Africa, for example, compared with 17.07 in Denmark.
Innovation will certainly be required to ensure Africa's plastics industry can cope with the change that is coming while continuing to grow and profit. African industry executives recognise this and have already begun exploring best practice in recycling and producing biodegradable plastics that do not affect the oceans or land quality.
But unlike IT innovation, industrial innovation almost always begins in developed markets and is usually relatively expensive to deploy in smaller African markets – for which it may not always be appropriate anyway. For example, plastic waste in Denmark is collected and sorted by robots; in Africa this would make less sense given the high levels of unemployment.
Also, behaviour change is more effective at reducing waste. Danes, for example, use an average of four plastic bags per person per year, whereas Americans use one per person per day.
Plastic bottles are the next recycling priority because of their proliferation and effects on the environment. Coca-Cola has announced that it intends by 2030 to be recycling 70% of the 250 million plastic bottles a year it makes in sub-Saharan Africa. It has already set up a recycling plant in Uganda.
Johannesburg-listed plastics company Nampak recently revealed plans to develop aluminium tins and paper cartons as an alternative to plastic bottles for the drinks market. With South Africa currently consuming 600 million plastic bottles a year for water alone, it's innovation that can't come soon enough.
Alnoor Amlani FCCA is a director with the CFOO Centre in Nairobi, Kenya.
"Plastic waste in Denmark is sorted by robots; in Africa this would make less sense given the high levels of unemployment"