Mature companies may lack the vaunted agility of startups but some have achieved remarkable growth figures. Tobias Kutzewski FCCA and Surja Datta ask how they do it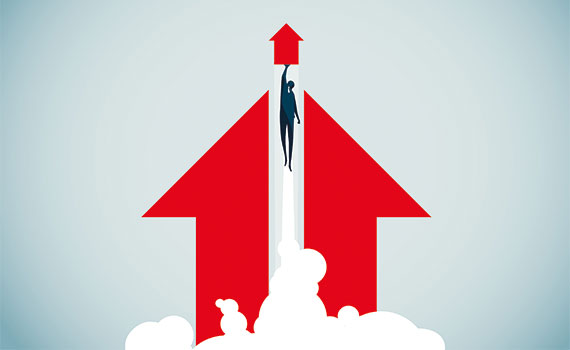 This article was first published in the July/August 2019 International edition of Accounting and Business magazine.
Growing a company is a challenge. To some fortunate startups and companies in thriving markets, it may come naturally, as part of a rising tide. But how can a mature company in a saturated market grow profitably?
This question inspired our research on the growth factors of manufacturing companies in mature markets. Based on an annual league table published by corporate finance adviser CFI Netherlands (you can find the 2018 list at bit.ly/CFI-2018), we identified a group of manufacturers in the Netherlands that have enjoyed annualised average growth of almost 9%. These companies have achieved extraordinary levels of turnover and profitability (based on annualised average EBIT and the return on invested capital).
These results are even more remarkable given that they were achieved during the early 2010s, in the aftermath of the sub-prime financial crisis. While the rest of the Dutch economy stood pretty well still, with an annualised industry growth rate of 0.84%, our selected companies clearly did not accept limited growth prospects as a given, posting average growth of 8.9%.
To find out how companies grow, we took a two-step approach. First, we interviewed advisers and private equity investors with experience of mid-market companies to find out what they perceive as relevant growth facilitators. Second, we developed six detailed business cases from interviews with senior executives and management team members and publicly available data on high-growth manufacturers.
Three drivers
We expected our research to reveal three general drivers for achieving growth: innovation, internationalisation and leadership.
We separated innovation into three categories: product, process and organisational. An example of product innovation is a new and advanced product within an existing production line; process innovation relates to changes in the production process; and we defined organisational innovation as strategic alliances, joint ventures and outsourcing.
We separated internationalisation into global production and international sales activities. Leadership was separated into two variations: the behaviour of an individual key executive, and the collective behaviour of a group of senior executives.
The advisers to mid-market companies and private equity investors who we interviewed stressed the importance of product innovation in achieving growth. This should come as no surprise, since manufacturing companies in general are product-driven. Some companies may provide additional services, but production capabilities dominate their business model.
External advisers generally emphasised the potential benefits of organisational innovation, such as the development of new business models and improvements in production processes – a strategy that found little support among the manufacturing businesses in our case selection.
Advisers and investors agreed that an internationalisation strategy involving countries in close geographic proximity was frequently used. However, little evidence emerged that cultural proximity plays any significant role when considering markets for expansion.
The senior executives of high-growth manufacturing businesses differed in two significant ways about how they thought growth could be achieved. First, although they agreed that product innovation is pivotal in growth, they saw process innovation principally as a cost-cutting response to price competition – a move that becomes relevant only under external market pressure.
Second, they identified internationalisation as important to growth, primarily through increased sales activities in geographically close countries and after careful analysis of market entry conditions.
Business advisers and investors generally emphasised the importance of leadership capabilities in achieving growth. Company executives, however, stressed the relevance of collective efforts and general market conditions. The combined efforts of the company tend to come together eventually under favourable conditions. It seems that where preparation meets opportunity, executives understand that a little luck truly helps a company's growth ambitions.
Untapped areas of growth
Surprisingly, the research uncovered areas for further growth that remained untapped. Organisational innovation, expansion into countries with strong cultural similarities and developing leadership capabilities beyond the level of the executive team were all identified as avenues for further growth.
One senior executive described his company's efforts as 'a continuous struggle with the idiosyncratic nature of growth'. Achieving growth through a set of distinctive tools is not a certainty but, with careful monitoring and orchestration, it is possible.
Coordinating growth is not a leadership task performed in isolation. Our research reveals that to be successful it needs to be orchestrated across multiple levels of a company. Production, sales, research and development and finance need to coordinate their efforts to maximise the likelihood of success.
Where growth is achieved from more than one source, this coordination of efforts forms a natural arena for the finance department to contribute its particular skills and abilities.
As our research shows, a detailed growth strategy is not a prerequisite for growth. Some high-growth companies do not follow any growth agenda. However, all companies in our research perceive and address the need to define and carefully monitor any potential growth paths and to align efforts where necessary to new business opportunities.
The doom myth
High-growth companies have always fascinated practitioners and scholars alike. Jim Collins and Verne Harnish, for example, have explored company growth and the scaling of businesses in depth. And as far back as 1959, in her book The Theory of the Growth of the Firm, Edith Penrose declared she had found no evidence for the assumption that a growing company is doomed ultimately to develop into an unmanageable behemoth.
Our research extends this view. Coordination of company activities and resources may even contribute to efficiency and profitability when performed as part of a structured monitoring framework – a strategy that ultimately involves all organisational levels and facilitates the exploitation of new growth paths. Growing a company remains a challenge, but it is, we believe, a manageable one.
Tobias Kutzewski FCCA is an interim manager and part-time researcher in entrepreneurship at Vrije Universiteit Amsterdam. Dr Surja Datta is a senior lecturer and researcher at the Business School of Oxford Brookes University.
"There is no evidence for the assumption that a growing company is doomed to develop into an unmanageable behemoth"