SMEs can meet hurdles when they seek funding to fulfil big orders, but Irish fintech companies are smoothing the way with an innovative approach to invoice financing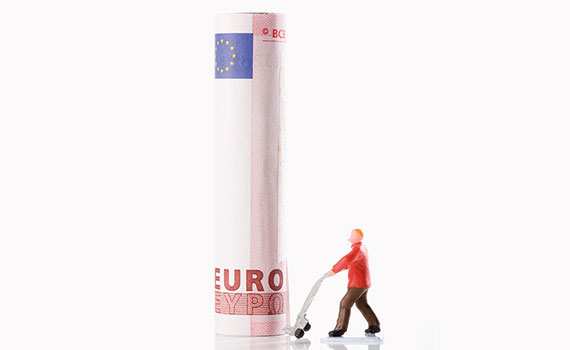 This article was first published in the January 2020 Ireland edition of Accounting and Business magazine.
Irish SMEs have traditionally been far more dependent on bank finance than their European counterparts. The harsh reality of having this funding route curtailed during the recession prompted many to seek alternatives.
A proliferation of private equity, venture funds and newly created government lending schemes entered the fray. These undoubtedly played a key role in many businesses not only surviving but thriving through those difficult years.
With Irish banks now back in the lending game and the economic narrative radically changed, it's an open question as to whether SMEs have learned the lessons of the recent past. A 2017 report from the Irish Small and Medium Enterprises Association (ISME) pointed to old habits dying hard. It found that 70% of Irish SMEs continued to depend solely on banking finance, compared with a European average of just 30%. The good news is that the alternative options are not going away and, in many cases, are developing in scope and sophistication.
So, whether they fully appreciate it or not, the old mantra that SMEs had just two funding options – banks or the three Fs (family, friends and fools) – looks redundant.
Recent years have also brought a transformation in how IT impacts on business life and there has been a proliferation of fintech startups in the alternative finance arena. Peer-to-peer (P2P) lending is one manifestation of this, and while the sector in Ireland hasn't yet developed the momentum that the UK has seen, companies such as Linked Finance and Flender are competing hard and say they can offer loans of between €5,000 and €300,000 to Irish SMEs at competitive rates.
Fintech businesses are also bringing a fresh approach to one alternative lending model that has been around for centuries. Invoice financing essentially involves money being paid to a business on the strength of the goods or services it has sold but hasn't yet received payment for.
As a funding model, it has a particular appeal in supplying working capital as it can facilitate immediate access to money that was due to a business anyway. It also has strong appeal for companies whose customers are primarily established players or multinationals, as these often operate on extended credit terms and are not considered risky by funders who are willing to advance money on the strength of invoices.

Government response
The OECD's 18-month long review of SME policy and entrepreneurship in Ireland, commissioned by the government, backed calls for companies to look beyond traditional options. In its response, published at the end of last year, the Irish government said its future plans include action to 'achieve a step-up in financial skills and knowledge among SMEs so they can make better use of the mix of debt and equity finance available in the Irish market. Similarly, increase the take-up of guarantee schemes to improve the financing environment for SMEs.'
Many SMEs previously considered invoice financing as an option to smooth out pressures on cashflow in the short term, but Dublin-based InvoiceFair is among a number of providers now looking to take invoice financing squarely into the 21st century, positioning the concept as a longer term solution to the problems young start-up companies can face in gaining access to finance to fund growth. It has traded over €400m multi-currency receivables for Irish & UK SMEs in the past four years.
Although the company was recently named most disruptive fintech in the first annual Deloitte Financial Services Innovation Awards, co-founder Helen Cahill says it is more a financial services provider enabled by technology rather than a fintech operator per se.
'The legal framework is as much part of the offer as the technology,' she says. 'This legal framework lets us connect SMEs to a deep pool of institutional funders. What that means to businesses is a gateway directly into the capital market and the opportunity to realise working capital from receivables and future receivables when they need to.'

Sector-agnostic
The invoice financing concept is applicable across a wide range of industries, but it is usually most appealing to companies that are on a fast track to growth. Online invoice financing is a particularly suitable approach for companies whose clients are blue chip or in the multinational sector, Cahill argues, as issues that might raise flags with banks don't typically come into play here.
'If one multinational is your only customer, our model doesn't discriminate on that basis,' she says. 'It also doesn't discriminate based on whether the client is an Irish or overseas division. It's asset quality that matters.'
As well as the government's push to widen access to finance for SMEs, Cahill also believes accountants in practice have an advisory role to play. 'SMEs in Ireland are punching way above their weight internationally, but they need to bake in funding solutions that work for them. It's important that SMEs fully understand the enabling effect of this model. We want accountants to have it in their toolbox as a source of finance available to their clients.'

Donal Nugent, journalist
"Invoice financing has strong appeal for companies whose customers are primarily established players or multinationals"