The undoubted business benefits that digital innovation brings should not blind us to the equally real environmental and social costs that it can impose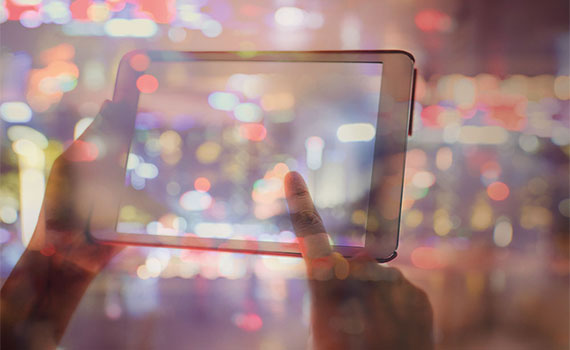 This article was first published in the February/March 2020 International edition of Accounting and Business magazine.
So much of the coverage of digital developments over the past decade has been overwhelmingly positive. Accountants, and business in general, have focused on how digital can help organisations operate more efficiently. But do we really know the true cost of digital innovation?
Technology has become an inseparable part of the business ecosystem but, as experts discussed at an Accountancy Europe event in Brussels late last year, it is hard to know its effects and to monitor them in a standardised way.
Measuring the cost of innovation involves measuring not just the cost to the maker but also to the user – and the environment. As Mats Engström, an analyst at Growth Analysis, pointed out, if we don't know how to measure this, we won't know the true cost of digital innovation.
Precision agriculture is a good example. There are a number of technologies that have revolutionised farming. Innovations such as drones help farmers understand which crops or animals they need to visit and when, where to water and how much water to use. But the amount of data generated by these technologies is enormous, and the cost of processing it all (for example, the environmental cost of cooling the servers that handle the information) is currently unknown. It is possible that there will soon come a point where climbing into a pickup truck and driving to the field will have a shallower carbon footprint than using data-generating drones.
At a conference session devoted to the synergies between technology and the environment, Martha Ivanovas, government affairs manager EMEA at Dell Technologies, said it was becoming hard to separate out the positives and negatives, and to understand where a holistic approach to calculating the environmental impact might start and end. 'Manufacturing and transport are obviously part of the calculation,' she said, 'but what about understanding the cost and impact of the product throughout its life cycle?'
Ivanovas gave the example of a Dell laptop – Dell currently has impressive recycling options for its laptops, and even sells a range of laptops using recycled parts. 'But if there's a trade war, the recycling supply chain becomes really disrupted and the cost of that technology changes across the board,' she pointed out. 'And from a regulatory perspective, where do you focus your efforts? In the US, where we're headquartered? In Europe? In China, where the recycling happens?'

Breaking the cycle
The issue runs deeper than quantifying what's already going on. 'We have 10 years to change the business model of the world,' said Accountancy Europe chief executive Olivier Boutellis-Taft. To illustrate this, he cited phone manufacturers and networks whose business model is based on replacing handsets. 'Regulators and policymakers have been slow to recognise the damage of these models. We need to ask ourselves, do we need to change the definition of success?'
Even as the developed world has gone digital, the curve for GDP growth has continued to track the curve for the rise in carbon emissions. 'If we are serious about the cost of digital to our environment, we need to change this,' said Boutellis-Taft. 'We need to change it in accounting terms and in economic terms – how do we stop the curves from matching one another, and make it more circular?'
A show of hands at the conference revealed that most delegates were optimistic about the future of digital, although the question was put to the room before Dana Eleftheriadou, head of advanced technologies and digital transformation at the European Commission, began her address on the impact of artificial intelligence (AI) on the European Union.
The EU, said Eleftheriadou, is expecting the cost of AI to challenge social structures as we know them today. The projections that the European Commission is working from indicate a net negative incremental impact on labour and on GDP. That means there will have to be a significant shift in thinking, she said. Some nations are already looking at options to reshape their economies by rolling out limited pilots of universal basic income, which may help to shield citizens from job losses engendered by advanced technologies.
But there are simpler, more present, challenges. The EU is already having to tackle one of the most significant costs of digital innovation – namely its impact on competition between businesses. With the big four tech companies – Google, Amazon, Facebook and Apple – able to invest enormous sums into research and development, small and medium-sized enterprises (SMEs) are finding it difficult to keep up.
'While Google, Amazon, Facebook and Apple sell the benefits of their work, they have also erected barriers to competition,' said Sebastiano Toffaletti, secretary general of the Digital SME Alliance. 'If the best outcome for SMEs is to be bought by them, we will all get poorer.' Healthy competition, Toffaletti argued, is essential for developing the kind of digital technology that meets needs without discriminating and marginalising.

True understanding
Professional accountants have a leading role to play in developing a true understanding of the cost of digital. As Aynsley Damery, CEO of cryptocurrency platform the Clarity Project, pointed out, they can use their expertise first of all to create the standards, systems and processes to ensure that new technologies are delivering net positive products and services, and then to develop the parameters and means of assuring these technologies and their outputs so that the market can have confidence that they are not damaging in the long term.
Boutellis-Taft agreed. Policymaking takes too long, he said, and the industry should lead. But he also warned against 'greenwashing': 'Good standards are complicated, and to develop them you need to draw on multidisciplinary expertise. We have to stop dividing the world between experts, business and consumers. Everyone should have a say.'

Felicity Hawksley, journalist
"We have 10 years to change the business model of the world"