Accountants' deep understanding of how organisations work and rigorous analytical skills are of huge benefit to non-commercial bodies, explains Ian Guider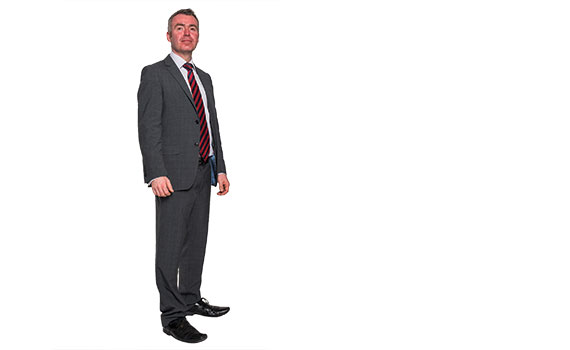 This article was first published in the April 2020 Ireland edition of Accounting and Business magazine.
An acquaintance recently told me of a near miss he had with a spot of regulatory danger. He was a senior executive at a firm and about to leave, and was on the lookout for some non-executive work or a role on a board of a charity. A position was in the offing at a non-profit organisation and, while he was interested in the body and its aims, nothing came of it because he didn't quite hit it off with the senior leadership team. It just so happened that someone else he knew did and not long afterwards the organisation – including the board of directors – found itself at the centre of a public controversy.
Of course, that turned out to be lucky for my friend, as he certainly didn't want his hard-earned reputation put at risk, but I wonder whether the organisation could have done with his experience, as he had spent years in first a finance and then a senior operational role at a number of large companies.
Over the past few years I've noticed an increase in the number of charities, campaign groups and other non-profits that find themselves coming under greater regulatory scrutiny. There are many large and international bodies that have excellent skilled compliance staff, and non-executive directors with risk and governance backgrounds, but how many more would benefit from appointing at an early stage more individuals with accounting experience?
It is always remarkable that when challenges or issues emerge for organisations, one of the first ports of call is to an auditor. How much of that could be avoided by embedding the skills and expertise in the organisation from the beginning, or by making it a key priority to ensure that independent board members come from this background, either currently employed in practice or from industry?
And it's not just non-profits that could benefit from the rigorous and analytical skills of experienced accountants. One of the most voluminous reports published by the Irish state every year is the annual report of the Comptroller and Auditor General. If you're a voracious reader like me, it's crammed full of interesting nuggets about how taxpayers' money is spent by government. Or misspent in some cases.
It's ironic that much of central government is run by those with general skills who are typically not used to monitoring and controlling budgets. They can find themselves in charge of vast spending projects that sometimes get out of control. Professional accountants are usually tasked with quantifying and detailing the reasons why spending on some projects can't be maintained, after the event. Yet they come from organisations where keeping control of the budget is a priority from the outset.
All of this points to a role for accountants that harnesses their skills and experience. How many organisations and public bodies could benefit from tapping into that network? The gains would not be all one-way traffic either. Every individual and organisation learns from exposure to different sets of skills and qualities.

Ian Guider is markets editor of The Sunday Business Post.
"How many bodies would benefit from appointing at an early stage more individuals with accounting experience?"