With unsecured consumer credit topping £200bn for first time since 2008, increasing numbers of people are being left vulnerable to spiralling debt, says Peter Williams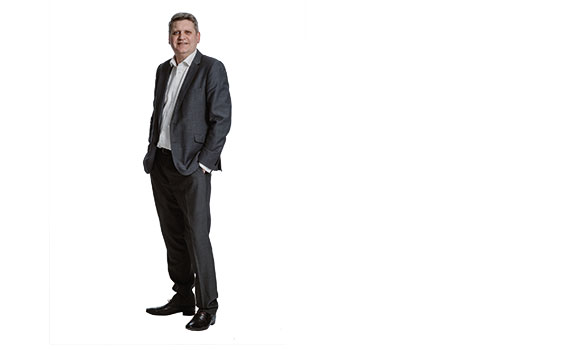 This article was first published in the January 2018 UK edition of Accounting and Business magazine.
As the post-Christmas credit card bills hit the doormat – or more likely the inbox – around half of us will perhaps ruefully review their contents, reminding ourselves of the good times purchased, and then pay off the total owed in full.
And the other half? According to debt charity StepChange, it is younger people who are likely to leave at least part of the bill unpaid; almost two-thirds of those who ask for help are under 40 – an increase of 10% in the last 10 years.
Half of those seeking advice are in work, but StepChange blames the steady rise of the gig economy and insecure, low-paid work, which means less stable incomes that struggle to cover basic living expenses. And as 60% of StepChange's clients are women, debt appears to be opening up an unwelcome gender gap.
The Financial Conduct Authority (FCA) suggests we see the overall £200bn of UK consumers' debts – owed on credit cards, personal loans and car finance – as a series of markets rather than a monolith.
For instance, Andrew Bailey, chief executive of the FCA – the body now responsible for consumer protection – has said he is not too bothered by the £58bn owed on motor cars. While he worries whether consumers fully understand the nature of personal contract purchases (PCP), he says the financing reflects the nature of the car today – an asset you may as well rent for a while rather than own.
What is less easy to dismiss is the cost of credit from cards and personal loans, some of which encourage over-indebtedness and keep borrowers locked in as permanent and profitable debtors.
Around five million people in the UK fall into that painful category, forced to use their cards as long-term debt with consumers paying around £2.50 in interest and charges for every pound of actual balance they manage to repay.
Those caught in the revolving door of credit card debt need early help to exit into cheaper loans and cancelled debt. This can be done: FCA figures on caps on payday loans – in operation for two years – suggest three-quarters of a million people have saved £150m a year in charges and escaped from loans they could not afford to repay.
The Bank of England, looking at the problem from the banks' and credit firms' perspective rather than consumers', agrees with the FCA's analysis and maths. It describes the debt pile as a 'pocket of risk' and suggested in 2017 that banks set aside £10bn to cover the cost of consumers never repaying.
In the third quarter of 2017, personal insolvencies throughout England and Wales hit a five-year high, with 27,800 people affected, up from 22,400 in the previous quarter.
For many of us, consumer credit is a little-regarded convenience helping our comfortable world go round. For others, 150 years after Britain closed debtor prisons, credit is still a master with the power to hold captive.
Peter Williams is an accountant and journalist
"Those caught in 
the revolving door of credit card 
debt need early help to exit into cheaper loans and cancelled debt"