Australia is not alone in having to seek other methods of trade facilitation to sustain its economy as the era of free trade looks to be ending, says CA ANZ's Rob Ward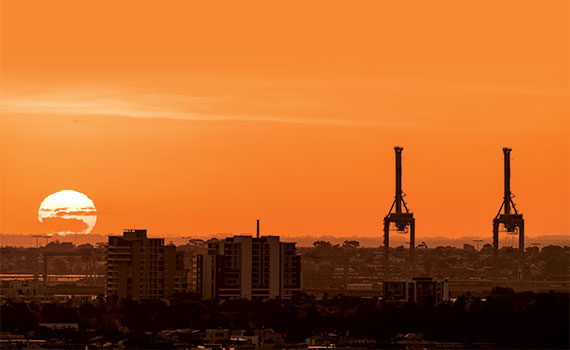 This article was first published in the March 2018 International edition of Accounting and Business magazine.
Events such as the Brexit vote in the UK and Donald Trump signing the order to remove the US from the Trans-Pacific Partnership might be viewed as signs that the days of free trade are over. But for nations like Australia, where international trade is essential to its economy, efforts to seek other methods of trade facilitation must continue.
In 1964, trade represented 28.7% of Australia's gross domestic product (GDP) and two-way trade in goods and services was worth A$6.1bn. Today that figure has grown to a hefty 42.3% and two-way trade is worth A$669.2bn. Exports accounted for A$312bn of that figure in the last financial year.
Admittedly, primary goods and commodities drove historical trade growth. In 2015, commodities and agricultural goods accounted for 80% of exports. But in The Future of Trade, a recent publication in the Future[inc] series from ACCA's strategic partner Chartered Accountants Australia and New Zealand (CA ANZ), technological advances are expected to reshape Australia's export composition to more closely mirror its economic composition. Service exports, one of the chief beneficiaries of technology advances, will grow by an average 5.8% a year to 2026, and reach a total of nearly a quarter of exports within five years.
The latest trends continue to indicate healthy trade growth, even if trade agreements waver.
Australia has sought to engage increasingly in trade through its membership of the World Trade Organisation, with 10 free trade agreements in force. These agreements have evolved from multilateral to bilateral and regional, and their focus has moved from merchandise and tariffs to services.
Various multilateral organisations and agreements, such as the Trade Facilitation Agreement, World Customs Organisation and the Trade in Services Agreement, have also helped facilitate reductions in non-tariff barriers. In fact, nations continue to pursue other methods of trade facilitation as a response to the current disruption in negotiated trade agreements.
The removal of non-tariff barriers, such as lack of internationally recognised accreditation and intellectual property protection, can improve trade but are difficult to address. One answer has been authorised economic operators (AEO) programmes. These are partnerships between government and industry where the accredited entities receive faster processing times at customs in exchange for accredited transparency in the supply chain of the product.
Trusted traders
Australia's AEO programme is known as Australian Trusted Traders. Started in July 2016, the Department of Immigration and Border Protection forecasts that more than 1,000 businesses will participate by 2020, representing 30% of Australian trade by volume and 50% by value. Other avenues of removing non-tariff barriers include governments and other regional bodies supporting industry bodies that are pursuing mutual recognition for professional accreditation.
Many of the winners from the removal of non-tariff barriers will be entities trading in Asia Pacific. Trade liberalisation in the region will be a powerful counter-balance to the more negative views of global trade dominating the news.
Indeed, the Asian connection has contributed significantly to CA ANZ's forecast that Australia's exports will increase by A$80bn between 2016 and 2021. But much will depend on government facilitation – like reducing barriers to trade and improving speed at customs – to help businesses more fully access the benefits of international trade.
Rob Ward, CA ANZ head of leadership and advocacy