Individuals and businesses have a lot to learn from startups like Airbnb that have revolutionised industries by harnessing new technologies, argues Ian Guider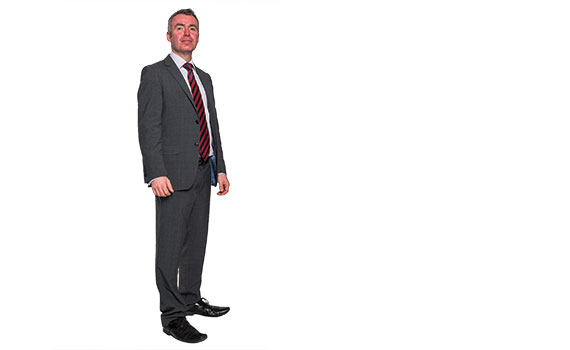 This article was first published in the May 2018 Ireland edition of Accounting and Business magazine.
If you want to get a sense of just how much the world has changed in the last few years, consider the rise of Airbnb.
The company, barely a decade old, has both revolutionised and disrupted the hospitality industry. It owns none of the rooms and homes its tens of millions of users rent. Instead it provides the technology platform and acts as intermediary between guests and hosts. Yet its valuation of US$31bn at its most recent fundraising round in March 2017 made it about twice as large as IHG Hotels, which owns the InterContinental, Crowne Plaza and Holiday Inn chains.
Airbnb tends to polarise opinion. If you run a hotel it represents an existential threat, as it apparently benefits from a lack of regulation and not having to pay many of the costs that hotels face. Others, however, see it as a platform that allows people to generate income from an underused asset (their spare bedroom) and opens up tourism in areas where building a hotel may not make economic sense.
The seemingly unstoppable growth of Airbnb is emblematic of the world we now live in. Technology is irreversibly changing sector after sector of the economy. Companies that are barely a few years old have come up with ways for us to be more productive – think of all those nice little apps that we use to message colleagues, collaborate on documents and speed up workflows. At the same time, they are also coming up with ways to take away jobs.
Where once automation was seen solely as affecting low-end manufacturing and service jobs, in the future big data and artificial intelligence will be able to disrupt banking, financial services, real estate, legal and other professional services.
I had a conversation recently with someone who was mapping the back-office roles in organisations that could be eliminated entirely, not just sent to low-cost economies. Not only could factories go dark (run by robots), so too could offices, as finance and HR jobs disappear.
Someone else explained to me how lobbying could also be made more effective by adopting an algorithm that can track the voting patterns, speeches and policy positions of lawmakers so that lobbyists can target those whose votes have the potential to change legislation.
How prepared are organisations for this? McKinsey has done a wide-ranging piece of work on automation suggesting that 800 million jobs worldwide could go by 2030. Its solution is that more education is needed to ensure that the jobs we do in the future add value.
Frightening though change can be, technology has opened up incredible new opportunities, levelled the playing field in many areas and changed the way we work for the better. Airbnb beat the hotel industry because it was smarter. If the industry had adapted more quickly and embraced technology sooner, perhaps that could have been avoided.
Back to the conclusions of that McKinsey study. Automation may cut the number of accountants, estate agents and mortgage brokers, but it will also create many new roles which we don't even know about right now.
Ian Guider is markets editor of The Sunday Business Post
"Frightening though change can be, technology has opened up new opportunities and levelled the playing field in many areas"