A recent programme to train 200 officers in the Department of the Auditor General of Pakistan offers a great example of ACCA's public value agenda in practice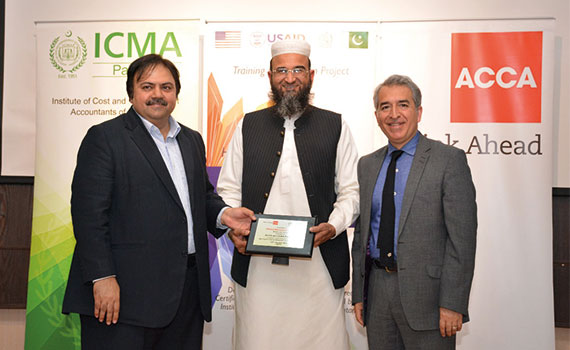 This article was first published in the May 2018 International edition of Accounting and Business magazine.
Pakistan's economic growth rate for the 2016/17 year was 5.28%, according to government figures – the highest for nine years. Meanwhile the China-Pakistan Economic Corridor is set to bring in a further $50bn of foreign direct investment over the course of the next decade.
To manage this growth, Pakistan needs to develop skills in safeguarding public funds and adopting global standards on public financial management and reporting. The challenges are highlighted in two recent ACCA reports: 50 drivers of change in the public sector and The economic benefits of the modern silk road.
One major performance gap issue identified by the Department of the Auditor General of Pakistan (DAGP) was an inability to link the ongoing technical training of DAGP staff with the changing realities in the public sector.
The department chose ACCA to train 200 DAGP officers in best practice financial management and International Public Sector Accounting Standards (IPSAS) reporting. ACCA delivered the training in Islamabad, Lahore, Karachi and Peshawar in partnership with the Institute of Cost and Management Accountants of Pakistan (ICMA Pakistan).
Officers who completed the learning programme of 60 hours of block-release classroom training spread over six weeks, followed by an online assessment, achieved an impressive first-time pass rate of 92%.
The project was funded by the United States Agency for International Development (USAID), and ACCA has now become a preferred supplier for future USAID training programmes in Pakistan.