ACCA's inaugural advocacy awards celebrate the contributions of members to promoting ACCA and the profession, and inspiring fellow and future members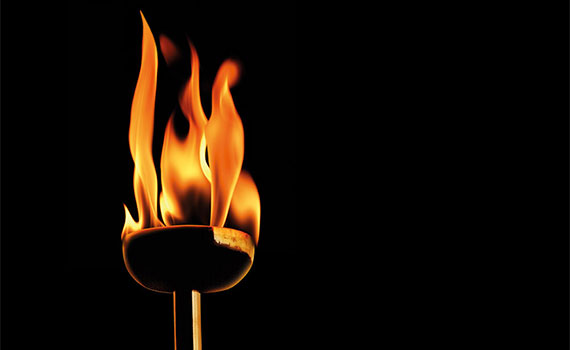 This article was first published in the May 2018 International edition of Accounting and Business magazine.
Many ACCA members around the world have inspiring stories of their journey to, and through, membership. ACCA recently took the opportunity to thank those who have been using their membership to build the profession and inspire others.
Advocacy is a broad term but in essence we use it to mean an expression of public support for ACCA or the accountancy profession. It comes from a place of pride: members who've invested so much in achieving the ACCA Qualification, membership and success in their career use their experiences to inspire and educate others.
Advocacy is not a one-off activity, or a competition; it's a feeling of pride in the global ACCA community, in a shared belief in access to opportunity, public value and ethical professionalism, and a desire to spread the word.
While there are excellent examples of everyday advocacy from thousands of members around the world, ACCA has recently launched regional and global advocacy awards to recognise a number of members who go above and beyond. These individuals, nominated by their peers, make an active contribution to promoting ACCA or the profession, and inspiring and supporting fellow and future members.
The advocacy awards are not about career achievement; they're about the ways in which members give back, and help ACCA to develop the next generation and shape the profession that the world needs.
The awards
ACCA has been involved in a range of awards for many years, recognising members' achievements in individual countries. More recently, a number of countries have begun to recognise the category of advocacy: the unsung heroes among ACCA's membership who work hard, often unseen, to promote the profession and provide opportunity.
In 2017, ACCA launched its first regional and global advocacy awards. Members from 16 countries nominated peers who they felt best displayed the ACCA values of opportunity, diversity, innovation, accountability and integrity in their advocacy activity.
The entries highlighted the way in which advocates have been promoting ACCA and the profession in schools, colleges and universities; supporting students and fellow members to grow in their career; building ACCA's brand and reputation in their local community; and contributing thought leadership to ACCA and the broader profession.
The winners
The following five regional advocacy award winners were announced at an awards ceremony last month, which was attended by ACCA Council members and the award nominees.
Sub-Saharan Africa: Felix Mutati FCCA, from Zambia
Emerging markets: Daniela Vasilescu FCCA, from Romania
Europe and Americas: Matt Dolphin FCCA, from the UK
Asia Pacific: Quin Thong Siew Quen FCCA, from Hong Kong
MENASA: Nandika Buddhipala FCCA, from Sri Lanka.
Mutati was also named overall winner at the awards, and ACCA Global Advocate of the Year 2017.
The regional and global awards were judged by members of ACCA Council and the International Assembly, who were impressed by the diversity of the entries and the contributions that the regional winners had made to the profession.
'I am inspired every day by my fellow ACCA members, and am honoured to be officially recognising the huge contribution our members are making,' said ACCA president Leo Lee speaking at the ceremony. 'Being an advocate encompasses all sorts of activities and isn't onerous: many of us do it every day without even realising. It can include anything from a discussion over coffee to presentations in schools or on panels, to staying actively involved with ACCA and its activities. You simply have to be willing to share with another person or group of people the pride you feel in membership.'
"It is a recognition of the unsung heroes among the membership who work hard, often unseen, to promote the profession"